Make Money As An Affiliate Of Webtalk – New Kid On The Block!
Ok, let's talk…about WebTalk. In this Webtalk Review, we are going to look at the latest 'freebie' on the web of growth and if it will be a good fit for you…and me too. It is another way to make money as an affiliate and doing so for FREE!
Product: Webtalk
Founder/CEO/CPO: RJ Garbowicz, founded in 2011
Website: webtalk.co
What Is Webtalk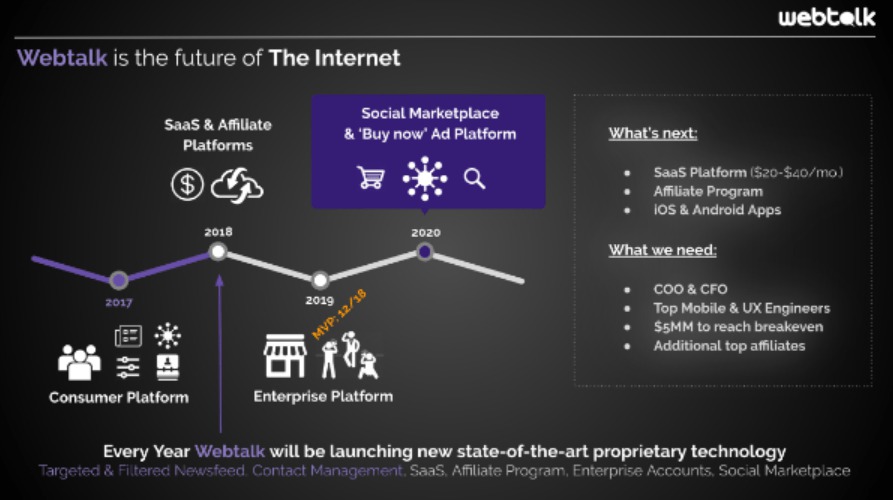 Webtalk was created by RJ Garbowicz because he wanted to do something different, and so far, he has. It is a software technology company whose focus 'is on relationships-based data mining, storage and search technologies to power the next generation communication and commerce utility'.
The company plans to enter the relationship-based, patent-pending, search technology as the main entry point in the online commerce industry. It is more than a social network, it is a meeting place of many minds – personal and professional – with you choosing how both interact.
Once you invite any of your friends/contacts to Connect or Follow you on Webtalk, they are sharing in 50% of Webtalk's revenue with you for LIFE!
It is a network that offers:
Networking – separate personal, professional and public networks
Communication – designed to deliver targeted messages and media interaction to specific groups
News – get access to relevant and current news according to group and media type
Contacts – easy access to current, past, as well as prospective contacts
Content – an easy way to store and organize your media, photos, files
Showcase – build credibility by unveiling your talent, experience, and references
Collaborate – organize and coordinate virtual meeting as well as chat groups
Shop – provide easy access to local service and products providers
Who Can Join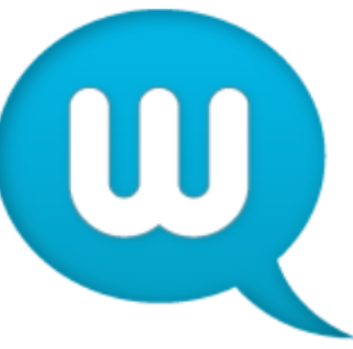 Just about anyone who wants to:
Get in on the ground floor of something new and potentially bigger than the other popular social media networks
Anyone with a yen to make money, no matter how small…after all, Rome wasn't built in day…just started on one
Anyone with a shrewd business sense and recognizes opportunity when it knocks
Does this sound like YOU or someone you know?

What Is The Benefit Of Joining
Ah, yes indeed, let's talk benefits. Webtalk is in its beta-stage and getting close to being beta – better…lol. However, as a Webtalk member:
You become a part of the team (if you will) and the network of like-minded people with a purpose to make a difference
The affiliate program is wonderful, especially for being a free member, which you have the option to upgrade once the testing period is over
You get the ability to choose how you manage your network
Here is my personal invitation to you:
JOIN ME ON THIS JOURNEY TO ONE MILLION…ARE YOU IN?
Some Basic Points To Consider
Did you know that:
Once you invite any of your friends/contacts to Connect or Follow you on Webtalk, they are sharing in 50% of Webtalk's revenue with you for LIFE? I like the sound of that…how about you?
Webtalk provides a neat landing page link (which shows your picture and name which gives it a more personal feel to the invitation) that you can share and use to get your referrals?
Your profile along with your content (files, photos, videos) are link-generating that can be shared? And even more, any non-user clicking on the links will get up referral credit if they join?
Every PUBLIC news feed post is treated like a blog with a referral link? Just post an update to you feed, click the share icon and you will the link. This takes your reader to a standalone page with options to sign in or join Webtalk. You get credit once they join.
Once you import your contacts to Webtalk, and they join, you get referral credit.
You can download your LinkedIn contacts as a CSV and then upload to Webtalk
I am psyched, how about you?
Here Is How It Works
In a nutshell, the 1st million users who meet certain requirements will earn commissions as follows (based on a projected $10 per user per month Webtalk revenue estimate):
1. 10 users join under you = $1 each = $10 per mo.
2. 10 users join under each of your 10 = $100 per mo.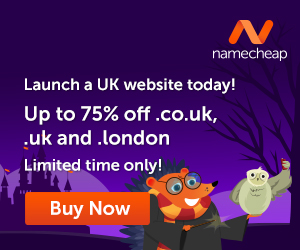 3. 10 users join under each of those 100 = $1000 per mo.
4. 10 users join under each of those 1000 = $10,000 per mo.
5. 10 users join under each of those 10,000 = $100,000 per mo.
That's $111,110.00 dollars per month! Their commission levels go five tiers deep (it is almost like multi-level-marketing, only difference being that you pay no money) – you only need to be a social butterfly and invite those you know.
How does that sound?
With more than 4 billion users online, I think this could work out pretty well for anyone who chooses to invest in this opportunity.
Come on over, let's join the countdown to one million…and more!
Take a look at this video to help make things a wee bit clearer about the potential of Webtalk – LIVE Webtalk Product Demo on Youtube.
My Final Thoughts On Make Money As An Affiliate Of Webtalk – New Kid On The Block!
This is a wonderful opportunity to get in on the ground floor of this business. Like I said, it might not make you millions, but it has the potential to make you some money…and probably more than enough for just a cup of coffee!
It is a FREE opportunity to socialize and make money doing it. Yes, let's make money as an affiliate of Webtalk and smile all the way to the coffee shop! And then some.
Images courtesy of Pixabay and Webtalk.
---
How would you like to learn how to post on a blog like this one?
You can put your thoughts on paper but learning how to build your own blog is something different. If you have the right training it is not that difficult.
When you learn how to build your own blog you get to choose the things that you write about. You can also use the blog to make extra income. Here is where I learned how to build my own blog and connect with people who helped me along the way.
---