Saving The World With Your Small Business!
As an individual or small business, it's difficult to imagine that our actions can impact the world we live in. In this contributed article, Saving The World With Your Small Business, you will find some great tips to help you make the difference – it only takes one drop to make an ocean.
However, it's all about working together. When we take responsibility and do good where we can, our combined efforts add up in a big way. Here are just a few of the ways you can help to save the world with your small business!
There are plenty of ideas that do good in the world while also putting money in your pocket.
Sell Products Or Services That Do Good
If you're at the start of your journey and are considering ideas for your business, why not consider something that helps others? What could you choose when it comes to saving the world with your small business?
It could be anything from educational blogging to selling medical equipment at affordable prices. It could be a business that helps the environment, such as selling or developing solar panels or green consulting where you work with other businesses letting them know where they can be more eco-friendly.
There are plenty of ideas that do good in the world while also putting money in your pocket. And knowing your business is a good cause is incredibly rewarding too.
Go Eco Friendly
Even if you don't sell products or services relating to the environment, there are ways for you, (and every business for that matter) to adopt eco-friendly practices. You can:
Recycle carefully, making sure all of your waste gets disposed of correctly.
Stop using single-use plastics such as pens and ink cartridges, we've all seen in the media just how much of a problem these plastics are causing to the earth.
Aim to go paper- free, receipts and invoices for example can all be sent digitally these days, no need to waste paper.
You could also use eco-friendly suppliers, for example choose paint with low VOC levels.
and use ethically sourced and sustainable materials within your business.
Choosing these kinds of products creates a demand for them, meaning in future these kinds of eco-friendly practices and businesses will be more commonplace.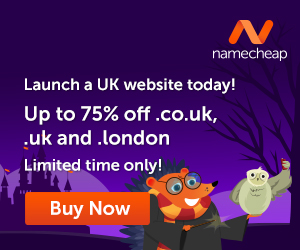 Partner With A Charity
Finally, there are plenty of advantages to both parties when partnering your small business with a charity. From your perspective:
it helps with marketing opportunities

helps your business better connect with customers

and creates important networking opportunities – companies like globalfacesdirect.com can also be utilized for non- profit fundraising.
If a portion of your profits are going to the charity, it's likely that they will help you with marketing which benefits you both. They get to raise money for their cause and you get to help while still turning a profit.
Ensure you're targeting customers in your niche by choosing the right charity – something that's connected to your niche in some way would be your best bet. Let's start with baby steps as we move towards saving the world with your small business today!
All the best.
Images courtesy of Pixbay and Pexels.
---
How would you like to learn how to post on a blog like this one?
You can put your thoughts on paper but learning how to build your own blog is something different. If you have the right training it is not that difficult.
When you learn how to build your own blog you get to choose the things that you write about. You can also use the blog to make extra income. Here is where I learned how to build my own blog and connect with people who helped me along the way.