Consumers have more options than ever before when it comes to buying products and finding information on those products. Gone are the days when you would have to go into a shop to find what you're looking for. Now people can find your products on websites, in catalogs, through direct email, and text marketing. That means your customers are spread all over the place and if you focus all of your marketing efforts on one particular area, you're missing out on engaging with a huge section of your target audience. That's where multi-channel marketing comes in.
You need to use multi-channel marketing to successfully spread your message across all of these channels simultaneously to make sure that you're hitting as many potential customers as possible. If your current campaign is focusing too heavily on one or two particular areas, here are some simple ways that you can embrace multi-channel marketing.
Coherence
Coherence is absolutely key when it comes to marketing. The branding of your business is essentially the face, its what customers will use to make decisions about who you are and what you can do. If you've got different people dealing with different platforms and they aren't collaborating, you'll send a mixed message to customers and they won't know what you are all about. It also makes your company look disorganized and chaotic which is sure to put customers off.
When you're first setting up things like your website and social media accounts, use online marketing services that have a focus on multi-channel marketing. Instead of viewing different platforms as separate entities, they will look at the website, social media pages and direct emails as different branches of the same thing, and ensure that the branding links up with more traditional forms of physical marketing like flyers and billboards to create a strong brand that is specific to it needs.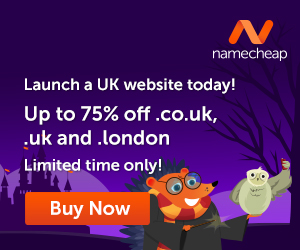 Maintain Customer Service Throughout
When you interacting with customers on lots of different platforms, it can be difficult to maintain customer service across the board. Lots of companies are increasingly moving away from phone support in favor of online chat and social media because they can answer questions in real time without using as many resources. That's fine, but remember, not everybody wants to deal with a business online. Some people, especially the older generation, still prefer to speak with somebody over the phone. If you get rid of all your call centers and move online exclusively, you're alienating a large section of your customer base.
Analytics
While it's important to spread your resources across a lot of different platforms, you need to be allocating the right amount of cash to specific areas. It's important that you analyze the success of all of your different marketing strategies and then reallocate money accordingly. If you aren't bringing in any sales from your catalog, for example, there's no point in spending loads of money on printing and distributing them!
Multi-channel marketing is the only way to reach the maximum amount of potential customers so don't put all of your eggs in one basket.
I hope you enjoyed reading this contributed article on multi-channel marketing. Some valid points have been discussed and like most things in life, it behooves you to do some research in order to be and achieve your best!