[List]5 Effective Ways To Attract More Clients To Your Business
How do I attract more clients? It's a question every business owner asks themselves. Without clients, you won't make a profit, and your business won't grow. Simple. So how do you attract more people to your cause? Well, it takes time and energy, but there are a number of ways to get clients. Here are just some of them.
1. Use Social Media
When a client hears about you, they are probably going to do a little bit of research about you. This means Googling your name, and seeing what they come up with online. Provided you have a range of social media channels at your disposal; the potential client will see what kind of person they are dealing with.
Going beyond Facebook and Twitter, however, will reveal LinkedIn as the most popular site for making new clients. For your information, follow this link for advice on how to improve your LinkedIn profile. While managing social media can take up a lot of your time, it really is one of your most effective marketing tools, for meeting new people and showcasing your worth to the vast social networks and online audience.
2. Get Referrals
Word of mouth is everything in business, so ask current clients to refer you to others. They may have contacts you aren't aware of, and they may be able to point you in the right direction. You should do the same for others. Making friends in business is important, so lend each other a hand, and make the receiving and giving of referrals commonplace. It benefits everybody.
3. Be Persistent
You don't want to pester people to work with you, but if you sent somebody an email, and never received a response, sending a gentle reminder is perfectly acceptable. It may be that they chose not to work with you for a specific reason, so find out what that was, and make an effort to change your operation if it's practical and sensible for you to do so. In any case, get yourself on their radar, so they don't forget about you.
4. Sort Out Your Website
As well as social media, prospective clients will find their way to your website. If it's a mess of broken links, outdated pages, and limited information, you aren't going to win them over to you. If you don't care about your website, the client may think your work ethic will extend to them. Spend time on web design, and provide as much information as you can to market your services to clients. A decent 'about us' section is a must, as is a blog containing quality content to grab your visitors' attention.
You should make sure that you are also investing in SEO. There is no sense in creating amazing content and then not taking the time to promote it on search engines. Your content can rank high in search engines and bring a lot of visitors to our website. There is seo for saas companies, restaurants, bookstores, and just about any business you may run. No matter what type of business you have SEO can help you grow it.
5. Network Everywhere
You aren't going to generate many new clients by sitting behind a computer all week, so go to any place where you can meet people who will benefit from your services. This includes going to conferences, forums, and local business meetings.
Arm yourself with a business card, and pass it into the hands of anybody who matches your criteria. If you can't get out of the office, you can still network online, but it may be worth delegating this area to your employees. If you're the face of the business, you need to show it. Your competitors do just that, so you need to do the same.
The Bottom Line
It's rare that a client will come to you without any marketing or networking efforts on your part, so do all that you can to generate new leads online and offline. We have only presented you with a few ideas, but take the time to form a strategy with your own thoughts on generating new clients. You need them, and they also need you.
A very thought-provoking contributed article on the importance of knowing how to attract more clients. In our world today where it seems that anything 'online' seems to be more influential rather than the ordinary 'offline' networking aspect of building a business – it is necessary to consider all options.
You have to almost literally (you can if you choose to resort to a good 'ole pen and paper moment) compare the traditional way of social networking versus the modern way of doing it. The only constant here is the fact that it all involves people – whether they are online or offline!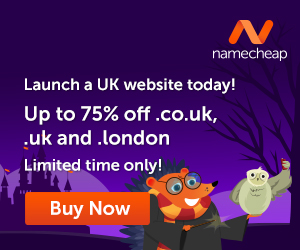 But a very essential requirement for the health of any business.
Yes, being socially savvy online and offline helps to broadcast your brand – you – and being able to use that skill to generate more and improve your business is undeniably an asset!
---
Image courtesy Pixabay.
Do you know that the more you use your brain, the better it is for you? AND, the more difficult it becomes to get 'old'? Yup, the brain is really a 'muscle', and the more you 'exercise' it, the better and stronger it becomes. With that said, let's see how we can make the brain better.
How about that second career? Ever thought about writing? Or even have someone write for you if you think this would be a better alternative? Well, how about creating your own website? Letting your voice be heard…without actually talking…but using words online. We all have a story within us…what's yours?
The time is NOW, step out into the world of possibilities…do something different and discover new horizons. It is not difficult and certainly easy when you know the way to do it.
Let me introduce you to Wealthy Affiliate, the place where I learned how to create a website and 'let my voice be known'. This is where I learned how to create my own blog and connect with people who helped me along the way.
Get your free hobby makeover guide I created to help you get started.

In it, I will tell you:
When you learn how to create your own blog, you get to choose the things that you write about. You can also use the blog to make extra income.
Make Another Dream A Reality – Get Your FREE Hobby Makeover Guide TODAY – It is your motivation to make a new start in your life…no matter where you are – geographic location is NEVER a problem either, especially when you live the laptop lifestyle.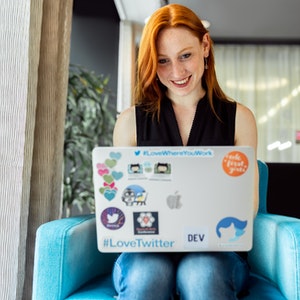 Photo by ThisIsEngineering from Pexels