Newsontop17 Review – A Scam? YES!!

This is a simple review on the latest scam – Newsontop17 – where the claim is to read the news clips, do the math, confirm, tell others, and get paid. It does not work that way, so beware.
Be careful, read the news and not #newsontop17 - it is a #scam!
It is 'BRAND spanking new'…and I decided to check it out first-hand. After all, reading the news for 10 minutes each day was not bad – at least so I thought. The incentive to read the news and get paid a whopping $7 per article made it all the more appealing yet.
So, off to reading I went.
I read for a few days – 30 articles/news briefs – and of course, told a few friends to join me.
After all, it seemed like easy money and fun at the same time. So, I read a few articles and soon it was time to cash-out – there is a minimum of $800 before you can cash out.
Then I applied for my cash-out. Then it tells me, I needed to 'read more – 58 more articles to be exact', and I needed '+ one more involved partner'.
Ok, no problem, a few more days of news reading was not asking too much, and off I went.
I read more and got one more involved partner (I assumed it meant a referral). Then I went to see if I got paid – NOPE.
Now it was telling me, I STILL needed to read more – now '85 articles' and STILL '+ one more involved partner'.

That did it!
I stopped and went to the support and wrote a seething email of my disappointment, two emails in fact. To date, no reply.
I also went to the Better Business Bureau Greater San Francisco Area and made a complaint.
And now, I am here, writing a review to let others know – don't waste your time and just turn on your TV and listen to the news if you feel the need.
What Is Newsontop17?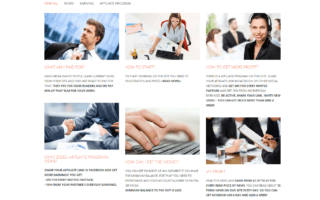 It is a website claiming to give anyone the opportunity to make money reading news articles online. The cost for reading the article is $7. You have the opportunity to read 15-30 articles daily. You will be able to get paid once your balance reaches $800.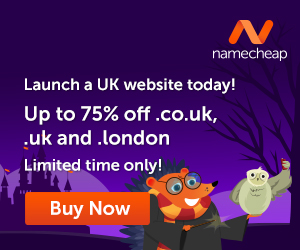 Created (according to WHOIS.com): 10 December 2018
Owner: Todd Han, Super Privacy Service LTD c/o Dynadot
Price: $0, only your time to read a news brief
How Does It Work?
You read the new articles, do a simple math addition, then confirm – then read the next article. It is suggested to get others to read as well – a referral – and this will put you in another 'level'.
Once you have a balance over $800, you should/would (?) be paid for your reading efforts.
Verdict:SCAM
I subsequently did as thorough as I could, a check with WHOIS.com and found out more information about this company.
Here is the WHOIS LINK:https://www.whois.com/whois/newsontop17.com
Being only human, I was tempted by the thought of 'easy money' and well, another lesson learned. Well, as you can see at the beginning of this review, I participated and did not get paid. Please do not waste your time and effort on this website.
I am currently waiting on the results from the Better Business Bureau. I will update this review accordingly. In the meantime, I have told my story and hope it won't be yours too.
If you are looking for a better opportunity to make some money online, check out my Wealthy Affiliate Review. It is simply having your own website, creating content (writing reviews like this one to help others) and getting your 'voice' online and showing you how to get started.
Of course, we are all human, and we sometimes 'relish' the idea of a 'quick buck', however, as you have seen from this review, it does not always work.
At least, when you have your own website, you are able to create valuable content and allow your audience to be the judge.
All the best.
---
You can put your thoughts on paper but learning how to build your own blog is something different. If you have the right training it is not that difficult.
When you learn how to build your own blog you get to choose the things that you write about. You can also use the blog to make extra income. Here is where I learned how to build my own blog and connect with people who helped me along the way.
Click Here and see what it is all about!