What's Inside The Bright & Fun Ebook Package

The Bright & Fun Ebook package is a COMPLETE template for those of us who want the 'easy' way to produce an ebook. The package has:
This product is easily for anyone who has a story to tell and would like to do it using an #ebook.
1/Cover Page along with 15 Inside Pages
2/Fully Editable File Formats
3/Pages Included:
ebook cover

introduction page

inside pages – 6 styles

tips or steps pages – 4 styles

worksheet page

checklist page

about me page

ready to get started page
4/Done-For-You Branding
5/Receive free video training on how to edit your files – quick, easy, step-by-step tutorials.
Ways that you can use this Bright & Fun ebook template to your advantage. You can create ebooks:
to use as an opt-in with any free offer you would like to promote

to brand your products or services
Who Is This Product For
This product is easily for anyone who has a story to tell and would like to do it using an ebook. It is user-friendly for the newbie and a'piece of cake' for the more advanced marketer.The language is easy, and the instructions will not need a dictionary to understand what to do next!
Check Out My Review Video
Share My Review
What Is In The Product
The Bright & Fun Ebook package comes with:
ebook template

video training

usage rights list – outline of what you can and cannot do with the product
What I Like About The Product

Easy Language – any layman can understand

THE PRICE
===>
$9.97
<===a small investment in yourself, forfeit a cup of specialty coffee

Easy to use – no special skills or experience needed

Definitely User-Friendly – any newbie will 'get it'!

You have a few styles to choose from for the pages and the design

You have access to video training

The template can be used for printing/offline delivery or online use/delivery

100% money back guarantee
What I Don't Like About The Product

Its simplicity. It is great for the newbie but for the advanced marketer, it needs a bit more. Then again, this might be just fine, as the cliche goes – 'less is more'. It might not be a 'con' for some people.

The video training is not much. When I reviewed the product, it led to a website with only Canva Tutorials. PowerPoint and In-Design Tutorials were not yet uploaded. Please contact the Support before purchase if you 'need' these trainings.
UPDATE: 
Subsequent to writing this review, I contacted Gabby about the training availability. It is currently fixed and accessible so this is ready to go.
Upgrades Available
Bright & Fun Ebook Template Training Videos
Cost: $27
Videos that walk you through step-by-step how to edit and rebrand the Bright & Fun Ebook Template in Canva and PowerPoint
If you have a working knowledge of Canva and PowerPoint, then this might not be of interest to you.
PLR – Top 10 Home Business Productivity Tips
Cost: $14.97
Done-For-You Private Label Rights Ebook Using The Bright & Fun Design. You will get:
Evergreen and Trending Niche Ideas
Done For You Branding
Save Time and Money with a Done-For-You Product
Full Private Label Rights to Use This Content as Your Own and Edit
Use as an ebook to build your list
Use as a for-sale product
Fully researched and high quality content
Includes a list of example products you can use with your affiliate link
Quick and easy to start using right away
Just add your name and it's ready to use
This sounds like a great deal if you don't have or want to invest the time to do the research.
MY SUPER BONUSES
Of course, no new product offer would be complete without a teaser!
If you purchase Gabby's Bright & Fun Ebook Package from my link, I will offer you 3 SUPER BONUSES:
Bonus #1

: Affiliate List Builder – value $99

Bonus #2

: Success In Business – value $99

Bonus #3

: Profitable Turnkey Website Ideas – value $77
There is so much to learn and you can start right now by hitting the click now button. Start your very own ebook creation business now or simply create ANY ebook that you choose and give it to friends and family for fun reading or presents – get your copy of the Bright & Fun Ebook package.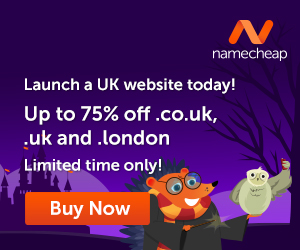 Your bonuses will be available immediately after you purchase on the WarriorPlus access page.
Affiliate List Builder
Value: $99
Here's How You Can Easily Build Your Own List Through Your Affiliate Links – All On Autopilot.
If you're interested in building your own mailing list, you're going to love this software.
To see what it does, I'd like to ask you to pick a website and enter its web address into the box below – then click the button. You can choose any website – your own site, or any other site you want. Don't worry, there are no tricks.
All that will happen is that a new browser window will open showing your chosen website – but with one big difference… My opt-in signup form will appear right over the top of the website.
Within this package you will find the following modules: Software Sales Letter Covers, ebook PDF, and tools to help you.
Success In Business
Value: $99
When you have an internet marketing business the worst thing that you can do is to treat that business as a hobby.
People who treat it as a hobby will never be very successful. You have to take your internet marketing business or any business for that matter very seriously.
This means that you have to work hard to make it successful. You can work whenever you want to but you will have to work at it.
Profitable Turnkey Website Ideas
Value: $77
Big profits are no longer a distant dream.
Do You Think Doing Business Online Is Tough? Have You Been Avoiding Going Online Because You Have A Limited Budget?
Did You Think You Needed To Be Technically Inclined To Have And Manage A Website? Are You Bored Of Your Job And Want Something Of Your Own?
Get online quickly and cheaply and start making money instantly. Instant Turnkey Website Ideas For Instant Earnings Is The Key To Your Success.
A turnkey website is a fully loaded website ready for customization and use. Everything you might need to run your business is pre-loaded. All you have to do is 'plug and play'.
My Final Thoughts On Bright & Fun Ebook Package
Well, having looked at the product – Bright & Fun Ebook Template – first-hand, I can say that it is worth the price being asked for the basic package.
It will be a 'breeze' for the newbie, but I think for the more advanced computer user, it might be 'too simple'. Of course, there are pros and cons to that:
simple can also translate into easy and quick production

time efficiency

more creativity or less – depending on how you choose to look at it.
It is a good product. The Bright & Fun Ebook Template is for anyone who wants to just 'cut to the chase'…this is the template package for the job.
Whatever you decide – the main product and/or the upgrades – I hope you will enjoy my bonuses once you make your purchase.
All the best.
---
You can put your thoughts on paper but learning how to build your own blog is something different. If you have the right training it is not that difficult.
When you learn how to build your own blog you get to choose the things that you write about. You can also use the blog to make extra income. Here is where I learned how to build my own blog and connect with people who helped me along the way.
Click Here and see what it is all about!
Thanks for taking the time to share my thoughts!
All the best.
Michelle
Share My Review