This Is How To Run An Office Cost Efficiently![List]
For many businesses, knowing how to run an office will dictate the most cost-efficient way for the business owner. This can easily be one of the highest costs they have to meet. Of course, that means if they can keep this cost as low as possible, they can help to maintain their business's profitability. Happily, that is a topic that you can find out all about in the post below.
Picture sourced at Pixabay – License CC0
Rent Don't Buy
First of all, you can save a bundle of cash by choosing to lease an office space rather than buy or construct a building. In fact, building an office without associated production and logistics facilities is rarely a cost-effective solution.
Additionally, when it comes to leasing an office, don't forget that you now have the option to do this on an on-demand basis. That is, you can allow your team to work most of the time remotely. Just renting hot-desking or meeting rooms when you need them. Something else that can save you a great deal of money, over the long term.
Negotiate Your Lease
Next, no matter how long you lease an office for, be sure to negotiate the best price possible. In fact, you will often be surprised at how much money you can save when you do some creative bargaining. Undoubtedly, this will make a 'big' difference when it comes to knowing how to run an office – surely utilizing your management skills.
Also, even if an office provider can lower your lease amount, they may be able to throw in additional free extras. Such as cleaning or even office furniture. Something else that can help you save a decent amount of cash.
Use Minimal Space
Another critical tactic for running a cost-efficient office is to rent the least amount of space possible. After all, office and commercial buildings are often priced by square footage.
Therefore, if you can condense the area you need to run your office successfully, you can find a smaller place and save money on the costs involved.
Happily, it's not as hard as you may think to do this. With one option being to use Cloud Services for your IT. The reason being that things such as memory that traditionally needed a reasonable amount of physical space can be swapped to the virtual world.
In fact, just imagine how much less space you will need if you get rid of all those hot and noisy servers.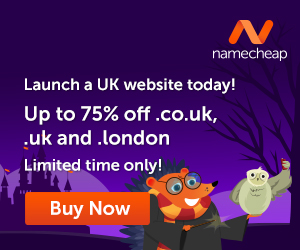 Picture found at Pixabay – License CC0
Additionally, opting for an open-plan set up can help you get the best layout in the smallest amount of space possible. This is because you don't lose square footage on dividing walls. In fact, even a smaller space can seem large if no privacy barriers are dividing it up.
Go Paperless
Finally, when it comes to running a cost-effective office, it absolutely makes sense to go paperless. The reason being that you do not need to pay out for paper, ink, printers, pens, or even files, folders, and cabinets in which to store these things.
Of course, the added bonus here is that an office that is paperless because everything has been switched over to digital is often much more efficient to run as well.
After all, typing a keyword or code into a search box is a lot less time-consuming than going down to the basement to rifle through old archive boxes. This boost in productivity being something else that can save you money.
So, all things considered, I hope these tips on how to run an office efficiently will be of great help to your business.
---
Images courtesy of Pixabay and Pexels.
When you learn how to create your own blog you get to choose the things that you write about. You can also use the blog to make extra income.
Here is where I learned how to create my own blog and connect with people who helped me along the way.
Make Another Dream A Reality – Get Your FREE Hobby Makeover Guide TODAY – This is your motivation to make a new start in your life.