[List] Improving Networking Skills – 8 Tips!
Having an arsenal of tips when it comes to improving networking skills is never a bad idea – especially with there being 16 major character traits common in people personalities. Networking is an incredibly important part of business.
It's your chance to find new clients and suppliers, to make meaningful connections for your business,
It's your chance to find new clients and suppliers, to make meaningful connections for your business, to find new ways to grow, and also an opportunity to build a support network and even make friends.
A great way to make these all-important connections is at networking events and shows. These events give you a great chance to connect with other like-minded people, who are in a similar situation. But also a chance to learn from the experience of others.
But, while we might know that these networking events are essential, that doesn't mean that we're good at it. If you attend networking events and come out feeling as though you've met no one, or got nothing out of it at all, or you are terrified of even attending, then it might be time to work on improving networking skills.
Take A Course
If putting yourself out there, talking about your business, and meeting new people doesn't come naturally to you, then a course might be a big help. Invest in networking training courses, and you might start to find the process much more comfortable, allowing you to get more out of networking events.
Make The Most Of Social Media
Networking doesn't have to be face to face. If you are using social media to communicate with and attract customers, you might already know its power. But, platforms like Linked In can be handy networking tools too.
Practice
The best way to get better at anything is to practice. The more you do something, the more you push yourself out of your comfort zone and try new things, the easier and more natural it starts to feel. Attend networking events, or even consider hosting your own to improve your skills.
Set Some Goals
One of the reasons that we don't get anything out of our attendance at networking events is that we don't know what we want to get out of them in the first place. Ask yourself what you are looking for, and set some goals to help you to get there.
Get To Know Your Business
A big part of networking is talking about your business. You are its salesperson, you are the face of the company, and you need to make a great impression. Get to know your business, make sure you are an expert, and you'll find it easier to talk about it.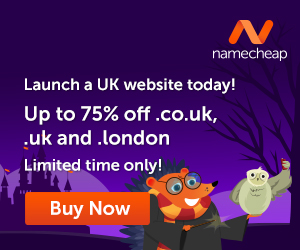 Ask Questions
No one likes someone that only talks about themselves. This is true when it comes to networking too. Nor do they like it when someone just goes around thrusting business cards at everyone in the room.
Ask people question about their businesses and their experience, listen to what they have to say, and they'll be keener to learn more about you.
Make Friends Not Connections
Making connections can feel cold, which is why it sometimes feels unnatural. So, go in looking to make friends instead.
Make Yourself Useful
Ask yourself what you can offer other people, not what they can provide you with. Ask yourself what you can do to help them. Make yourself useful, and people will be keen to add you to their business network. Begin with these tips and make some strides while you work on improving networking skills which can only lead to better business!
---
Images courtesy of Pixabay and Pexels.
When you learn how to create your own blog you get to choose the things that you write about. You can also use the blog to make extra income.
Here is where I learned how to create my own blog and connect with people who helped me along the way.
Make Another Dream A Reality – Get Your FREE Hobby Makeover Guide TODAY – This is your motivation to make a new start in your life.