[List]3 Exponential Growth Problems Companies Face!

No company, despite its size can avoid exponential growth problems – they come with the 'turf'! It's fair to assume that the goal of many small business owners is to one day ensure that their company becomes, at least, a medium business.
The quest for growth and expansion is eternal, and the idea of taking a tiny business seed and growing it into a flourishing forest is one that many entrepreneurs find very attractive.
Growth, however, is not without its issues; a fact that is easy to forget when everything in the modern business world focuses on the benefits' growth can provide.
No company, despite its size can avoid exponential growth problems - they come with the 'turf'!
While you will undoubtedly always welcome growth in your business, there are a few exponential growth problems that you may experience too; we have outlined the most common, as well as a few ideas as to how these problems can be addressed.
#1 – Recruitment Challenges
Any business owner who has ever tried to recruit a single staff member will know the issues the process can pose, and how finding the perfect candidate can often result in a very long and time-consuming search.
For larger companies, the same process has to be gone through almost permanently; essentially, the need to recruit is supersized due to the higher volume of staff required to keep the business operational.
Often, the most workable solution to this issue is to outsource recruitment entirely, working with a specialist agency who can:
perform background checks

and conduct initial interviews with candidates on the company's behalf.
This is an extra expense, but most companies find that it is more than justified in terms of the time that is saved.
#2 – Difficulty Managing Assets
As businesses expand, the assets the business owns – such as vehicles, tools, machinery, and similar equipment essential for the business' function – increases in number too, potentially reaching a point where it is nigh-on impossible to keep track of everything.
This issue, which is problematic in and of itself, becomes even more concerning when assets are split across multiple sites (for example, construction companies who are working on numerous projects at a time) or locations.
Technology, however, has the answer to the above issue: GPS trackers can be attached to each item, and an asset tracking system can then monitor and track each item across as many physical locations as is necessary. As a result, all assets can be effectively utilized throughout the business.
#3 – Effective Communication
The larger a company becomes, the more challenging communication is – especially when a business reaches a point where there are tens or even hundreds of employees. For businesses that started life as small firms, where every employee could fit into a single room, it can be difficult to adapt.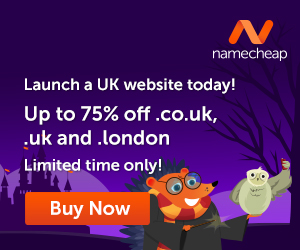 To overcome this issue, switching to online messaging seems to work best for most companies. There are numerous platforms – with Slack and Teams being amongst the best-known – that can allow employees to communicate, collaborate, exchange files, and make decisions simply and without the need for in-person meetings.
Final Thoughts On Exponential Growth Problems Companies Face!
Growth is always an encouraging sign for any business, but for growth to be as beneficial as possible, it's useful to take note of the issues it can cause and – as we have discussed above – how these can be rectified as your business progresses.
---
Images courtesy of Pixabay and Pexels.
When you learn how to create your own blog you get to choose the things that you write about. You can also use the blog to make extra income.
Here is where I learned how to create my own blog and connect with people who helped me along the way.
Make Another Dream A Reality – Get Your FREE Hobby Makeover Guide TODAY – This is your motivation to make a new start in your life.