[List]5 Tips for Making Your Business Vehicles Work for You
Image Courtesy of Unsplash
As the world advances and more AI takes over jobs, your business vehicles need to be maintained for driver safety until the technology is perfected. Additionally, how your cars look can affect how clients judge and decide. Finally, given the constant exposure to the public, making your business vehicles work for you becomes essential for company operations.
Appearance is Everything
In a world of constant connection and exposure, we are judged all the time. As a business, appearance is everything. How your company is perceived significantly affects a potential client's decision to use your service. Dirty vans, for example, don't say much about your attention to detail or pride.
Therefore, the simple act of keeping business vehicles clean and attractive invites a positive attitude towards your company. Jet washing, waxing, and finishes such as powder coating aren't expensive and will protect your cars and vans from road film.
Free Advertising
You may or may not realize it, but your business vehicles are an excellent form of free advertising. So, it would help if you did all you could to take advantage of available space on your vehicles. For example, include as much company contact information as possible and the services you offer.
Also, list the areas you serve, as it's not a good experience for someone to be told you cannot reach them. This might lead to a negative review. Additionally, park your vans so anyone driving past your business can see your company details.
Maintenance Is Critical
As an employer, you have many safety responsibilities. And vehicles are hazardous if left in disrepair and poorly maintained. For instance, poor tire tread could lead to a fatal road accident in adverse weather.
Therefore, it is critical for your company and the safety of those in your employ that you perform regular company vehicle safety checks and book a service. A FLOWER check involves inspection of fuel, lights, oil, water, electrics, and rubber.
You or employees should perform this check before each vehicle departure from your company site or employee's home.
Company Culture
It is predicted that the roads will reach over 95% electrification by 2050 as part of the world's commitment to sustainability. You can show your support for such issues by adopting a hybrid or 100% electric vehicle approach to your company cars and vans.
As a part of a renewed and modern company culture, adding EVs is an excellent way to show existing and potential customers that you care about the environment and support the paradigm shift. In addition, your cars will be a little cleaner and require less maintenance than a fuel-burning vehicle.
A Further Reach
Of course, the whole point of a vehicle is to reach distant places quickly. Therefore, your vehicle fleet is handy for expanding your functional area into neighboring regions. Your cars and vans are moving ads, and encroaching into more territory means more potential business.
And if you operate a fleet of EVs, more and more charging points are installed worldwide as we move towards the 2030 deadline for petrol and diesel-free roads. So any limits placed on electric vehicles are gradually reducing.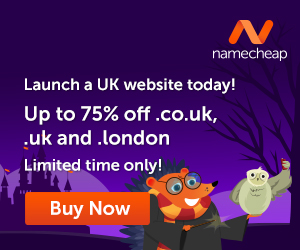 ---
Images courtesy of Pixabay, UnSplash, and Pexels.
Do you know that the more you use your brain, the better it is for you? AND, the more difficult it becomes to get 'old'? Yup, the brain is really a 'muscle', and the more you 'exercise' it, the better and stronger it becomes. With that said, let's see how we can make the brain better.
How about that second career? Ever thought about writing? Or even have someone write for you if you think this would be a better alternative? Well, how about creating your own website? Letting your voice be heard…without actually talking…but using words online. We all have a story within us…what's yours?
The time is NOW, step out into the world of possibilities…do something different and discover new horizons. It is not difficult and certainly easy when you know the way to do it.
Let me introduce you to Wealthy Affiliate, the place where I learned how to create a website and 'let my voice be known'. This is where I learned how to create my own blog and connect with people who helped me along the way.
Get your free hobby makeover guide I created to help you get started.

In it, I will tell you:
When you learn how to create your own blog, you get to choose the things that you write about. You can also use the blog to make extra income.
Make Another Dream A Reality – Get Your FREE Hobby Makeover Guide TODAY – It is your motivation to make a new start in your life…no matter where you are – geographic location is NEVER a problem either, especially when you live the laptop lifestyle.
Photo by ThisIsEngineering from Pexels