Utilizing Technology To Give Your New Business A Head Start
Utilizing technology can give your new business a head start. Technology is an integral part of any successful business, but it's easy for entrepreneurs to get overwhelmed with all the options available. It doesn't have to be that way! This blog post will discuss using technology to set up and maintain your new venture without breaking the bank.
Utilizing Technology In Your Business Plan
When starting a new business, it is important to have a well-thought-out business plan. This document will outline your goals and strategies for growing your company. One important part of any business plan is utilizing technology in the most effective way possible.
There are many ways that technology can help you grow your business. For example, using online tools such as social media or email marketing can help you reach more customers. Additionally, cloud-based software can make it easier to manage your finances or track inventory.
Technology can also help you save money on operating costs, for instance, by using an automated phone system instead of paying for a receptionist or by switching to paperless billing. You can also use electronic signature for documents to go paperless and save time and money.
Social Media Platforms
Almost everyone is on some social media platform, making it the perfect place to promote your new business. Platforms like Facebook, Twitter, and Instagram offer free or low-cost advertising opportunities that can reach many people. You can create ads specifically for your target audience, or you can post about your business on your profile. Be sure to include clear calls to action (like "shop now" or "visit our website") in all of your posts so that potential customers know what you want them to do.
Another great way to use social media for your business is by creating a branded page. This gives you a separate space on the platform where you can share news, updates, and special offers exclusively for your customers. It also allows you to build a community of followers interested in what you do.
Online Storefronts
Setting up an online storefront is a great way to sell your products or services directly to customers. There are several platforms that make it easy to get started, like Shopify and Etsy. These platforms provide templates for designing your store, as well as tools for managing your inventory and processing payments. They also typically offer payment processing fees lower than those charged by traditional credit card processors.
Email Marketing
Email marketing is still one of the most effective ways to reach out to customers and promote your business. Platforms like Mailchimp allow you to create custom email newsletters, target specific audiences, and track how many people open and click through your emails. This helps you gauge the effectiveness of your campaigns and optimize them over time.
Blogging
Blog posts are another great way to promote your business and connect with potential customers. People tend to search Google for topics relevant to what you offer, which means that if you write informative blog posts about these topics, they may end up on the first page of results in their search queries.
This can drive lots of new traffic back to your website or store where they're likely to make an impulse purchase! Plus, since blogging is so popular amongst small businesses right now, it has become very competitive — this makes it even more important that you create high-quality content that sets yourself apart from other brands.
Content creation platforms like Evernote and Google Docs make it easy to draft blog posts on the go, which can help you write more regularly.
Website Development
Today's businesses need more than just an attractive website for their customers; they also need the right tools and resources available to them that allow them to succeed in today's world of business. Although it may seem like an easy task at first glance, building the perfect website can be challenging even for those who are well versed in such matters.
Here we will examine some of the most common technologies webmasters use and how other companies have successfully integrated these solutions into their daily operations. Hence, you have a better idea of what works best for your company.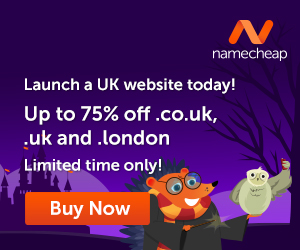 Utilization of Google Analytics: One major key to any successful online campaign is making sure people know about it. Utilizing Google Analytics allows you to track how many people are visiting your website, where they came from (i.e. google search engine), and what pages of the site they visit most often so that any necessary changes can be made to ensure an increase in visitors over time.
In conclusion, it is important to consider the benefits that utilizing technology can have for your new business. Utilizing these tools will give you a head start when it comes to running and marketing your business, which in turn could help make or break its success.
---
Images courtesy of Pixabay, UnSplash, and Pexels.
Do you know that the more you use your brain, the better it is for you? AND, the more difficult it becomes to get 'old'? Yup, the brain is really a 'muscle', and the more you 'exercise' it, the better and stronger it becomes. With that said, let's see how we can make the brain better.
How about that second career? Ever thought about writing? Or even have someone write for you if you think this would be a better alternative? Well, how about creating your own website? Letting your voice be heard…without actually talking…but using words online. We all have a story within us…what's yours?
The time is NOW, step out into the world of possibilities…do something different and discover new horizons. It is not difficult and certainly easy when you know the way to do it.
Let me introduce you to Wealthy Affiliate, the place where I learned how to create a website and 'let my voice be known'. This is where I learned how to create my own blog and connect with people who helped me along the way.
Get your free hobby makeover guide I created to help you get started.

In it, I will tell you:
When you learn how to create your own blog, you get to choose the things that you write about. You can also use the blog to make extra income.
Make Another Dream A Reality – Get Your FREE Hobby Makeover Guide TODAY – It is your motivation to make a new start in your life…no matter where you are – geographic location is NEVER a problem either, especially when you live the laptop lifestyle.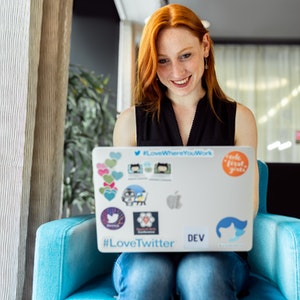 Photo by ThisIsEngineering from Pexels