Tips To Erase Business Threats That Exist!
Yes – there are business threats that exist for every company. Your business is continually up against new and evolving threats.
These are just some worthwhile tips that will help your business safe-guard itself against any business threats towards your organization.
If you want to protect your company then you need to do everything you can to stay up to date, so you can take the right steps in preventing them. Read more in this contributed article.
Liability
It doesn't matter how careful you are because your business is probably going to incur a loss at some point. If you want to stop this from bringing your business down entirely then you need to invest in a quality insurance policy.
You also need a policy which will help to provide coverage for any damages that your business may be liable for.
This can include things like bodily injury or even property damage to a third party. If you have staff who work offsite then this should really be a consideration.
Of course, having the right insurance can help you to safeguard yourself against this to some extent.
Property Risks
If you run your business from an office, a workshop or even a storefront then things can go wrong. You may find that a faulty outlet causes a fire, or even that repairs just mount up over time.
This can leave you in a very tough situation, so if you want to alleviate your stress, then you need to get surveys done on your company on a regular basis.
You also need to try to maintain your equipment as much as possible. This will help you to keep your business safe and it will also stop you from having to claim on your insurance as often.
Interruption
Unexpected scenarios can have a huge and long-lasting impact on your company. A storm could take out the power in your area and you may even have to close so that you can make the repairs.
If this happened, would your business be able to survive? If not, then it helps to take out business interruption insurance. This coverage will help you to keep your finances up if you happen to close your business temporarily and it will also help you if you have to close for repairs as well.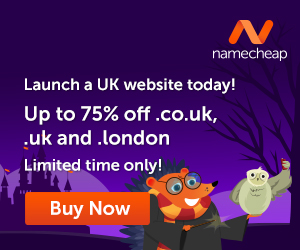 Cyber Security
If you have a corporate empire, then there is a high chance that you can afford the best defense possible. Smaller businesses on the other hand usually can't afford to make this kind of investment.
For this reason, you need to look into a company who can offer you security services without any kind of huge investment.
Circulent.com are a fantastic choice, for that. Of course, it's important to know that small businesses are often most at risk when it comes to cyber-attacks and the main reason for this is because they have a lot to lose, and sub-standard security.
By being aware of this, you can then begin to help your business to avoid becoming a target and you can also keep your customer data safe as well.
If you want to take things to that next level then you may want to look into encrypting your data and changing your computer passwords every 3 months – definitely a sure way to circumvent possible business threats.
These are just some worthwhile tips that will help your business safe-guard itself against any business threats towards your organization.
---
Images courtesy of Pixabay.
You can put your thoughts on paper but learning how to create your own blog is something different. If you have the right training it is not that difficult.
When you learn how to create your own blog you get to choose the things that you write about. You can also use the blog to make extra income. Here is where I learned how to create my own blog and connect with people who helped me along the way.
Click Here and see what it is all about!