The Ultimate Guide To Become A Specialist In Your Field
Everyone wants to become a specialist or simply be an expert at something, and have the chance to pass on their knowledge to the up and coming crop of young professionals eager for their job one day.
There's nothing better than flexing your credentials or business acumen and showing off what you know.
Being a guru or industry leader can see a whole new world of opportunities open up for you. From launching your very own business and being invited to talks across the globe to becoming a world renowned figure in your chosen sector, being a specialist in your field can boost your earning potential and make your day to day working life all the more enjoyable.
There's nothing better than flexing your #credentials or business acumen and showing off what you know.
Learn
To become a specialist, you need to keep adapting your working practices and have the determination to remain at the forefront of new methodologies and ways of working. The easiest way to do this is to take a postgraduate qualification of some sort.
If you have decades of experience as a middle or senior manager but haven't undergone any professional development for a few years, it's time to brush up on your skill set. Enroll in an aviation masters degree if you are a flight professional of some sort.
Consider committing to an MBA if you are at the center of business administration. Or consider a doctorate if you specialize within an academic field.
By backing up your experience with the necessary qualifications, you are leading the research rather than simply reading it. This transcends into 'expert' and the more sought after realm of a specialist.
Broaden Your Horizons
If you have been with the same company for a few years or you have only ever worked your way up through the ranks with one company, consider broadening your horizons and taking up a new position with a different company.
You may want to go one step further and venture overseas to experience the role in a different market altogether. Taking these bold steps with your career will show a willingness to experience all facets of your chosen field.
Having international experience can boost your kudos with potential clients looking for guest speakers or workshop leaders. Consider venturing outside of your comfort zone to maximize your earning potential.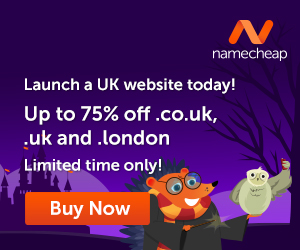 Do It Yourself
If you have been working your way up the career ladder to reach the pinnacle and you are seeking out new challenges, why not go it alone.
Launching your own startup with a bank of contacts that you have successfully networked with throughout your professional life could be the perfect opportunity to make a name for yourself.
Backed up by your wealth of experience, international experience, and postgraduate and professional qualifications, your resume will be glowing.
Competing with other industry experts shouldn't be too hard if you are making a success of your own enterprise and seeing your business flourish.
Becoming an expert in your chosen field can be challenging. However, with the right preparation, long term goals and career planning, you could see your earning potential skyrocket, and your professional life more fulfilled. Make that move today and become a specialist today!
---
Images courtesy of Pixabay.
You can put your thoughts on paper but learning how to create your own blog is something different. If you have the right training it is not that difficult.
When you learn how to create your own blog you get to choose the things that you write about. You can also use the blog to make extra income. Here is where I learned how to create my own blog and connect with people who helped me along the way.
Click Here and see what it is all about!