Best Future Career Choices – How About IT?
Have you ever wondered about the best future career choices available to you (in your more mature years) or even your child in school? Well, in this article there are 3 simple tips that you can implement and take the 'career choice' for a 'test drive'.
It is quite obvious that electronic media, gadgets, anything that runs with a computer chip, seems to be 'taking over' the lives of mere mortal man.
It is quite obvious that electronic media, gadgets, anything that runs with a computer chip, seems to be 'taking over' the lives of mere mortal man.
Read more in this contributed article.
3 Simple Ways To Become Part Of The IT Crowd
IT has never been so cool. Whereas the world of nerds and geeks was once seen as unpopular and boring, the explosion of super cool computer careers such as artificial intelligence and fighting cyber criminals has made the IT realm a much more alluring career choice.
To become part of the IT crowd, you don't have to be a college graduate looking for the first step on the career ladder. Anyone can switch careers with some:
retraining

determination

and willingness to take a step backward before scaling their new career mountain.
Take a look at these three simple ways that could see you becoming part of the IT crowd and making a decison when it comes to the best future career choices at your fingertips.
Up Skill
You might know how to create an all singing and all dancing PowerPoint, but can you code, do you know your RAM from your ROM, and do you have any idea what the C drive actually is?
Just because you can switch on a laptop and run a defrag doesn't mean you can stroll into a computer programming job. You don't want to be heading back to univesity to complete another degree, so you can retrain by undertaking a spot of computer and network support training.
These courses run regularly and can see you fully qualified in less than a year. You could choose to become an IT troubleshooter, aid in the SEO capability of business websites or help firms with their in-house software training.
Go Low
Just because you are in a senior leadership position in your current sector doesn't mean you can take a side step and find an equitable position in IT. You are competing against a whole host of well qualified individuals with years of experience.
To break into a new field is difficult at the best of times, so it's important that you are humble enough to take a step or two down. Taking an entry level position can be beneficial as there is less pressure for you to perform in a role that you may not have confidence in.
Here, you can learn the ropes, shadow the professionals that you aspire to be, and have time to suss out your new role and whether it is a long term career for you.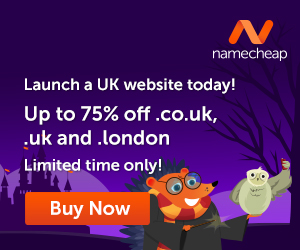 Look To New Openings
The world of IT is forever developing. Unlike other industries like manufacturing that are seeing job roles decrease as there is less need for human input, Silicon Valley is expanding at a rapid pace.
Artificial intelligence is one of the most exciting sectors in which to work. Just as its name suggests, you will be working on making computers more intelligent, helping industries to use information technology to carry out human tasks without the human error.
You will need to enhance your technical skills which is why training is so important. However, if you can break into this sector, you can be sure of challenging work environments, no two days being the same and being on the forefront of a burgeoning sector.
Breaking into the IT crowd may sound difficult if you have little to no experience, but follow this simple guide, retrain, take a lower position and look to new burgeoning sectors, and you can have a new flourishing career.
For sure, this article should have given you some idea of the best future career choices available to you, especially in the world of IT. Much success.
---
Images courtesy of Pixabay.
You can put your thoughts on paper but learning how to create your own blog is something different. If you have the right training it is not that difficult.
When you learn how to create your own blog you get to choose the things that you write about. You can also use the blog to make extra income. Here is where I learned how to create my own blog and connect with people who helped me along the way.
Click Here and see what it is all about!