#Technology In Business – IT Is Crucial!
Beyond the shadow of a doubt, technology in business is indeed crucial – it is the axis on which your business turns -whether you choose to believe it or not.
With so many IT changes within minutes of each other, you need to be 'on top of things'. Read how you can 'stay ahead of the game' in this contributed article.
Whether you consider yourself techy or not, as soon as you start up a small business, you're going to have to dive head first into IT if you want your business to experience success.
With so many IT changes within minutes of each other, you need to be 'on top of things'.
Why Is Tech So Pivotal to Your Business' Success?
Sure, it's possible to run a business without tech. But in the modern market, without IT you'll have a pretty difficult time:
getting your work done

keeping in touch with clients, customers

not to mention advertising and marketing your products or services

and generally establishing your business as a formidable force in its field.
Here are just a few reasons why tech really is pivotal to your business' success.
What Does Tech Allow Us to Do?
Tech allows us to carry out a whole host of work and tasks for the sake of our business!
Conducting Research
To truly understand the market, you're going to have to conduct a whole lot of research.
The internet holds a wealth of information and everything is much more accessible and easy to source than it would be if you were browsing books in a library.
Selling Products
E Commerce is on the rise and nowadays, an increasing numbers of small business owners are operating entirely online.
Tech allows us to create, maintain, and update the websites that we sell from. It keeps our web pages online. It allows us to process sales and generate profit!
Maintaining Communication
You have to keep in touch with a host of individuals when running a business. You may have to keep in touch with freelancers to whom you outsource work in order to convey requests and monitor projects.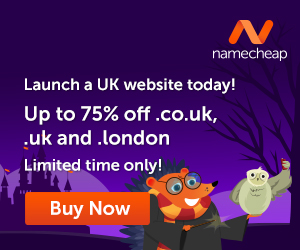 You have to communicate with your customers to deal with orders, complaints, returns and refunds. Operating online allows the fastest means of keeping in touch thanks to email, instant messaging, and video calls.
Security
You have to protect a whole host of data when running a small business. Technology in business allows us to safely store customer information as well as private and confidential information pertaining to our small businesses and their operation.
Keeping Your Tech Up And Running
Seeing as tech is central to your business' operation, it's pretty important that you do your utmost to keep it up and running. There are two main ways to do this – both involve bringing in the help of specialists and professionals.
Your first option is to outsource with a reliable company like NetQuest. They'll manage your IT and keep everything up and running without you having to take on employees or provide space for your IT workers to operate from.
Your second option is to create an in-house IT department. You will have to employ these individuals and provide them with a space to work, but they can become more quickly familiarized with your business' operating systems and software. They will also be solely dedicated to your company.
While tech and IT might not be the most exciting areas of focus for a small business owner, technology in business can really help keep your business in operation. So, don't neglect them!
---
Images courtesy of Pixabay.
You can put your thoughts on paper but learning how to create your own blog is something different. If you have the right training it is not that difficult.
When you learn how to create your own blog you get to choose the things that you write about. You can also use the blog to make extra income. Here is where I learned how to create my own blog and connect with people who helped me along the way.
Click Here and see what it is all about!