Tips To Make Your Workforce Happy Equals Profitability!
Here are some valuable tips to make your workforce happy and increase your profitability. The moment you take on staff, you take on a lot of responsibility. Not only do you need to ensure that they are safe and well in the workplace, but you should also prioritize their happiness and state of mind. At the end of the day, these are the people who keep your business ticking.
They create positive engagements with consumers, they provide brilliant customer service, they represent your company!
They take care of a whole host of tasks on your behalf, so that you can focus on progressive areas that will help your business to take off, expand, and succeed. They create positive engagements with consumers, they provide brilliant customer service, they represent your company!
Without them, you really wouldn't go very far. Keeping staff happy results in:
more productivity

reduces chances of staff leaving – boosting retention rates and reduce the amount of money and time that you have to spend on the recruitment and training processes.
So, what can you do to help them to feel as happy as possible?
Ensure Everyone Is Paid On Time
Remember that while your staff may be dedicated to your company, they are not there for the fun of it – getting paid for their time and expertise is one sure way to make your workforce happy – EVERY TIME! They are working because they need to generate an income to keep a roof over their head, pay their bills, and lead a good quality of life. So, make sure that everyone is paid on time.

You can achieve this by engaging with CPS PEO payroll services. Failing to pay everyone on time can result in employees missing their bill payments, receiving fines, charges, and fees, and perhaps being unable to attend social plans that they had made in advance. Paying on time keeps a smile on everyone's faces and ensures that you're perceived as a reliable employer.
Establish An HR Department
Employees can experience all sorts of issues in the workplace. From problems with management to problems with their coworkers. Chances are that you won't have the time to deal with these problems yourself alongside all of your other work.
So, establish an HR department. Individuals working within this department will be able to iron out issues and ensure that people are justly reprimanded for any inappropriate behavior.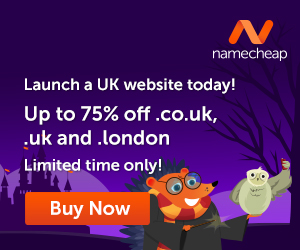 Consider Bonuses And Rewards
Bonuses and rewards aren't compulsory. But they can instill a great work ethic in your employees. If someone seems to be performing particularly well, if they significantly exceed their targets, or if they seem deserving of some sort of reward, you could consider giving out bonuses.
This will entail adding something a little extra to the given employees' pay packet, but it entails more than just financial reward. It shows that their hard work is being recognized and appreciated!
Just avoid placing expectations around bonuses or rewards (people begin to feel entitled to them and will be disheartened if they don't receive one) and ensure that everyone receives rewards fairly (if one person is rewarded for meeting a certain target, all other employees should be rewarded if they meet this target too).
There are plenty of different ways to foster a happy and content workforce.
These are just a few ideas to get you started in the right direction when it comes to doing the right things to make your workforce happy from 9 to 5!
---
Images courtesy of Pixabay.
You can put your thoughts on paper but learning how to create your own blog is something different. If you have the right training it is not that difficult.
When you learn how to create your own blog you get to choose the things that you write about. You can also use the blog to make extra income. Here is where I learned how to create my own blog and connect with people who helped me along the way.
Click Here and see what it is all about!