How viable are trade school career options as a career choice in our society?
When it comes to education and job options, too often we neglect those concerning trade school career options and the viability for every type of mind. It's not uncommon for most people to think you should follow a certain path.
That usually includes tending college/university, finding a job in the corporate world, the healthcare sector, etc., and settling into a long career that may even require you to continue your education.
But, that isn't necessarily the path everyone should take. In the United States alone, there are over 3 million trade jobs that aren't being filled. Imagine what that number is across the globe!
If you're feeling lost when it comes to your career path and you're essentially building a career from scratch, why not consider a skilled trade?
Still not convinced? Let's look at a few reasons to choose a trade career path.
1. You'll Learn on the Job
Have you ever thought that classroom learning just isn't for you? Are you nervous about a college experience or having to attend lectures, take tests, etc.? When you learn a skilled trade, you'll gain experience immediately. There are no real classes to sit through.
Instead, you might work as an apprentice for a while as you become familiar with your work. It's a hands-on experience that puts you in the driver's seat right away.
For example, have you ever worked with carbide endmills? If not, a trade job will give you the skills you need, right here and now to know more about them.
2. You'll Be in Less Debt
While it can cost thousands of dollars to attend a college or university, with trade school career options, learning on the job can be done at a fraction of the cost, and in much less time.
You won't have to wait four years to get any kind of certification for a skilled trade. Instead, you'll either complete a program specifically meant for the trade you're interested in or you'll learn from someone who is already doing the job.
3. The Payoff is Great
There's a misconception that there is no money in the trade industry, but that couldn't be further from the truth. Someone who cuts sheet metal, for example, can start out making over $50,000 per year. That's for an entry-level position.
There simply aren't many positions right out of university that can pay that kind of salary.
4. You Can Do Something You're Passionate About
Skilled trade jobs allow you to do something that makes a difference in everyday life. You can learn and grow within your trade, and even eventually start your own business or become a contractor to do work on your own.
Trade careers fill a lot of needs for people all across the world, so you can take pride in knowing you're doing something important.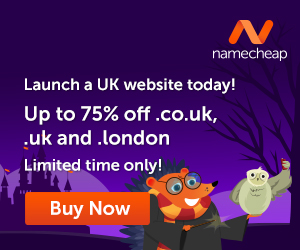 It's not a bad idea to go to college or university and get a degree. But, don't trick yourself into believing that's the only path. A skilled trade is a great way to kick start your career right away.
So, forget all the myths you've heard surrounding trade school career options, and don't be afraid to do your research into which ones you might be interested in.
---
Images courtesy of Pixabay, UnSplash, and Pexels.
Do you know that the more you use your brain, the better it is for you? AND, the more difficult it becomes to get 'old'? Yup, the brain is really a 'muscle', and the more you 'exercise' it, the better and stronger it becomes. With that said, let's see how we can make the brain better.
How about that second career? Ever thought about writing? Or even have someone write for you if you think this would be a better alternative? Well, how about creating your own website? Letting your voice be heard…without actually talking…but using words online. We all have a story within us…what's yours?
The time is NOW, step out into the world of possibilities…do something different and discover new horizons. It is not difficult and certainly easy when you know the way to do it.
Let me introduce you to Wealthy Affiliate, the place where I learned how to create a website and 'let my voice be known'. This is where I learned how to create my own blog and connect with people who helped me along the way.
Get your free hobby makeover guide I created to help you get started.
In it, I will tell you:
When you learn how to create your own blog, you get to choose the things that you write about. You can also use the blog to make extra income.
Make Another Dream A Reality – Get Your FREE Hobby Makeover Guide TODAY – It is your motivation to make a new start in your life…no matter where you are – geographic location is NEVER a problem either, especially when you live the laptop lifestyle.
Photo by ThisIsEngineering from Pexels