[List]Would You Say There Are Benefits Wearing Uniforms in Your Business?
Benefits wearing uniforms? Are you kidding me? If you went to a school that wore uniforms, you might well have hated it. You may even have promised that you'd never wear a uniform again once you'd graduated.
As kids, uniforms can feel oppressive, and like they limit your sense of freedom and individuality. Most of us, however, at some point, take a job that means that we need to don a uniform once more.
As an adult, however, we can begin to see the benefits of wearing a uniform, and even appreciate that they might make our life easier.
As a business owner, if you are starting to think about introducing uniforms, or a stricter dress code, here are some of the benefits wearing uniforms that you might want to consider.
Reducing Bullying
It would be lovely to believe that bullying was left behind in high-school, and in fact, bullying is why many schools decide to make uniforms compulsory.
But, adults can be as bad. Uniforms mean that everyone is wearing the same and that the bully doesn't have any easy targets when it comes to clothes and fashion.
As kids, uniforms can feel oppressive, and like they limit your sense of freedom...
Make Life Easier
Hiring uniforms from Crown Linen Service can make life easier for everyone. Especially if you also use the laundry service. Your team won't have to worry about what to wear each day, they won't have to invest in clothing suitable for work, and they won't even have to wash their uniforms.
It will also make your life easier. You won't need to worry about maintaining a dress code or speaking with staff that breaks it. A uniform makes things easier to control and frees your time up to deal with other things.
Increase Recognition
If your business is customer-facing, and your staff doesn't wear uniforms, or perhaps they just have a small lanyard to help them to stand out, it can be hard for customers to find a member of staff when they need one. Uniforms make it easier for your team to stand out in a crowd, giving them a better chance to provide excellent customer service.
Improve Safety & Hygiene
Another key benefit of uniforms is improved safety and hygiene. When it comes to safety, you know that your team is wearing something which doesn't cause any risks of injury and illness. Uniforms also make it far easier to spot if a member of the public enters a staff-only area.
In terms of hygiene, again, uniforms will be specially made to suit your business. They also give your team members the opportunity to change into uniform once they arrive at work, instead of wearing them on their journey into work.
Improve Team Spirit
When everyone looks the same, it's easier to create a sense of team. They'll bond more effectively, which can have countless benefits to your business.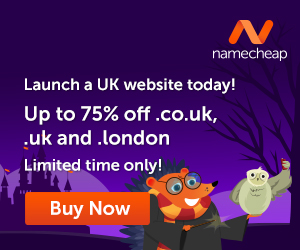 If you have never asked your employees to wear a uniform before, it may come as a bit of a shock. It can be a good idea to sit them down to discuss the benefits wearing uniforms and address any concerns which they may have. Don't just change the policy suddenly without any discussion or explanation.
---
Images courtesy of Pixabay, UnSplash, and Pexels.
Do you know that the more you use your brain, the better it is for you? AND, the more difficult it becomes to get 'old'? Yup, the brain is really a 'muscle', and the more you 'exercise' it, the better and stronger it becomes. With that said, let's see how we can make the brain better.
How about that second career? Ever thought about writing? Or even have someone write for you if you think this would be a better alternative? Well, how about creating your own website? Letting your voice be heard…without actually talking…but using words online. We all have a story within us…what's yours?
The time is NOW, step out into the world of possibilities…do something different and discover new horizons. It is not difficult and certainly easy when you know the way to do it.
Let me introduce you to Wealthy Affiliate, the place where I learned how to create a website and 'let my voice be known'. This is where I learned how to create my own blog and connect with people who helped me along the way.
Get your free hobby makeover guide I created to help you get started.
In it, I will tell you:
When you learn how to create your own blog, you get to choose the things that you write about. You can also use the blog to make extra income.
Make Another Dream A Reality – Get Your FREE Hobby Makeover Guide TODAY – It is your motivation to make a new start in your life…no matter where you are – geographic location is NEVER a problem either, especially when you live the laptop lifestyle.
Photo by ThisIsEngineering from Pexels