What Is The Influencer Marketing Definition & A Few Tips To Help You Choose One
What is the social media influencer marketing definition and how do you really go about choosing the best one for your business? This type of marketing has become increasingly popular in recent years, with more and more businesses choosing to utilize this form of advertising.
Influencer marketing is a form of collaboration between a business and an influencer.
However, what a lot of business owners aren't sure about is what influencer marketing actually is and what it involves. Influencer marketing is a form of collaboration between a business and an influencer – someone who has built a cult following on social media sites and around a blog or YouTube channel.
Celebrity endorsements were the original type of influencer marketing that dates back to far before the internet even existed. Today, while celebrities are still used for marketing, so are self-made influencers who have built large cult followings on social media or around a blog or YouTube channel.
Social media influencers that boast of niche audiences are able to offer a large amount of value to brands. This is because these are 'normal' people who have built up a large community around their channels – a community that is highly engaged and dedicated.
Today, more than two-thirds of businesses now use influencer marketing, and it's easy to see why. Each year the amount spent on influencer marketing increases, with more and more business owners choosing to utilize this modern form of endorsement marketing.
The question is, of course: what does it take to see success from influencer collaboration? To get a clear idea of the influencer marketing definition and how to engage the services of one, keep reading!
Photo source: Pixabay
Hand Pick Your Influencers
Don't simply find a niche and select the first ten influencers you find from within that niche. You need to take the time to actually look into what they are able to offer and what makes them unique.
It's not just about their followers – although influencers with a higher following tend to get more engagement on posts, that is not always the case.
You need to dig a little deeper and look at the types of engagement they are getting and ask yourself whether it's authentic or whether they pay for their engagement and followers. If that's the case, then their audience will be of little benefit to you and your brand.
It's A Good Idea To Work With An Outreach Agency
As someone who is new to influencer marketing, it may be a good idea to start off working with a blogger outreach agency that specializes in influencer marketing.
This is because the process of influencer marketing is somewhat complex, and is not as simple as selecting an influencer and contacting them.
An influencer outreach agency will have thousands of influencers on their books who they regularly work with, and will be able to offer some good rates as a result. They will also be able to make the management process of working with influencers as simple and straightforward as possible.
Be Aware Of The Legal Side Of Things
One of the most important things when working with influencers is to be aware of the legal side of things and make sure that you operate in the right way from the get-go.
For instance, regardless of whether it's a review opportunity or a paid post collaboration, you need to ensure that you have an adequate contract in place that protects you and your business and is fair to the influencer.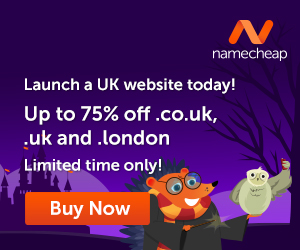 Ask any influencer attorney and they will tell you how important it is to have a properly laid out contract in place, to ensure that you and the influencer are protected.
There you have it, the influencer marketing definition and a few useful tips and pieces of advice for making the process of working with influencers to leverage social media easier and more effective.
---
Images courtesy of Pixabay, UnSplash, and Pexels.
Do you know that the more you use your brain, the better it is for you? AND, the more difficult it becomes to get 'old'? Yup, the brain is really a 'muscle', and the more you 'exercise' it, the better and stronger it becomes. With that said, let's see how we can make the brain better.
How about that second career? Ever thought about writing? Or even have someone write for you if you think this would be a better alternative? Well, how about creating your own website? Letting your voice be heard…without actually talking…but using words online. We all have a story within us…what's yours?
The time is NOW, step out into the world of possibilities…do something different and discover new horizons. It is not difficult and certainly easy when you know the way to do it.
Let me introduce you to Wealthy Affiliate, the place where I learned how to create a website and 'let my voice be known'. This is where I learned how to create my own blog and connect with people who helped me along the way.
Get your free hobby makeover guide I created to help you get started.
In it, I will tell you:
When you learn how to create your own blog, you get to choose the things that you write about. You can also use the blog to make extra income.
Make Another Dream A Reality – Get Your FREE Hobby Makeover Guide TODAY – It is your motivation to make a new start in your life…no matter where you are – geographic location is NEVER a problem either, especially when you live the laptop lifestyle.
Photo by ThisIsEngineering from Pexels