Why Business Event Networking Is So Important

Photo: Pixabay
It is so easy to search and apply for jobs these days as everything is digital and you can have a job interview within hours or days, and the same applies for networking – live event networking as well. People often look different on paper to how they are in reality and you may not be doing yourself as many favors as you could possibly be doing!
Sometimes you just need to simplify things and do it the old-fashioned way because the old bricks and mortar way can definitely be the best. Events can be planned all over the world https://www.mtievents.com and you can certainly take advantage of the companies offering the services.
Sometimes you just need to simplify things and do it the old-fashioned way
Networking events can seem dull and repetitive and sometimes pointless but it's becoming more and more important for millennials to start going to them even when more and more are actually starting to skip them and carry out their business totally online!
Here are some reasons why networking events are still important and why they are still totally relevant.
Meeting Employers Face-To-Face Is Appealing
Building relationships is still the easiest way to stand out and if you see them in the flesh then you can have a real life conversation, see their personality and get a general overview of them instead of over on email which isn't often helpful at all.
There are hundreds of cases where someone got a job working for a company because they know someone who has put in a good word for them, because they personally know them and can vouch for them and that is a similar concept when we are talking about networking events and seeing people face to face.
It's good and people like it, even today. You can then go away and review your business, and any relevant areas https://yesucandoit.com/reviews/ and see what you could possibly change.
Staying Up-To-Date
Companies often use event networking to show off new their new products and to keep people in the loop with industry news and services. If you are not in 'the know', then it's possible that you are not actually getting the information you need to succeed in business and take your business to the next level.
It shows that you are passionate about the industry in which you want to work and that you are also passionate about making the industry grow further and showing what you can offer it. https://www.successharbor.com/passion-is-the-best-entrepreneur-painkiller-04232015/ you can see just how and why entrepreneurs get passionate about work and why it is so important.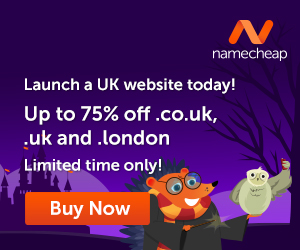 There are plenty of ways that events can help your business and of course it's important that you are staying on top of trends, as if not, this is showing a possible lack of interest.
Meeting people can bring new opportunities so it's good to keep on top of what's going on locally and how you can also get involved. Take time to make it your job to go to events and put them all in your calendar, Event networking can be the 'ace in your pocket' – use it!
---
Images courtesy of Pixabay, UnSplash and Pexels.
When you learn how to create your own blog you get to choose the things that you write about. You can also use the blog to make extra income.
Here is where I learned how to create my own blog and connect with people who helped me along the way.
Make Another Dream A Reality – Get Your FREE Hobby Makeover Guide TODAY – This is your motivation to make a new start in your life.