How To Get Healthier Starting At Home
One of the most challenging things people have to deal with on a daily basis is stress and anxiety and it affects millions of us. Needless to say this would surely make anyone wonder about how to get healthier in the best way available.
Although some stress in your life can be good for you, you don't want too much of it and you need to ensure you can turn the bad into good and avoid negative energies.
Although some stress in your life can be good for you...
You need to find ways to fight the stress so you can live a happier life and there are some ways to do that, unusual perhaps and some things that you may definitely not have thought of.
If you have a chronic illness and you spend a lot of time in hospital, it may be that you feel your health can't catch a break. Being in a hospital or doctors office means we are prone to picking up new ailments; of course it's vital that companies hire medical office cleaning services but you may find that your immune system is lacking and that you just need a break.
Attend Yoga Classes
One fantastic hobby you should try to help you fight the stress and worry in your life is to take up yoga. It's such a great way to unwind and you can feel the tension easing away from your body, and definitely one way to figure out how to get healthier.
You can tone and strengthen your body at the same time as well ensure fitness. They often have a relaxing section at the end, which will allow you to stop worrying about everything in your life – if you choose to let go and 'allow' yourself to just be.
Learn An Instrument
Another amazing hobby which can help you to fight stress is learning how to play an instrument and it's also great for the brain! It's a good distraction and you can enjoy the instrument you're playing also!
Once you know what you want to learn, you can find an instructor to teach you some of the basics. Or you can follow some guides online and download some musical apps to help you to learn how to play and this can take the pressure off. It's fun and fabulous!
Self help is so important!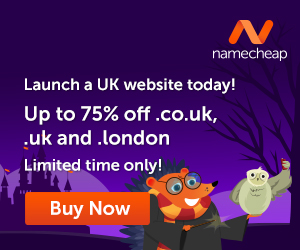 Start Gardening – Step Outdoors
You could also consider gardening if you are looking to get rid of stress from your life. It releases tension and will distract you as you will concentrate on looking after your plants. And it is a known fact that the sun helps your body to produce Vitamin D so step outside once in a while.
Getting out in the sun can also help you to get rid of some stress because of its vitamin regeneration, just be sure that you are lathering up with sunscreen.
Attend Cooking Classes
You can also attend cooking classes if you fancy a fun hobby which can help you to fight the stress. You can find many classes to join where you will learn how to cook delicious meals every week and they can be healthy or from a new cuisine each week to make you feel as if you're traveling!
There are plenty of things you can do to help yourself but it won't always be easy and you'll have slower days but that OK too. It takes time. What is important is to just start! Take matters in your own hands and watch your world change as you change your focus to how to get healthier!
---
Images courtesy of Pixabay, UnSplash and Pexels.
When you learn how to create your own blog you get to choose the things that you write about. You can also use the blog to make extra income.
Here is where I learned how to create my own blog and connect with people who helped me along the way.
Make Another Dream A Reality – Get Your FREE Hobby Makeover Guide TODAY – This is your motivation to make a new start in your life.