WP Plugin Vault – Your One-Stop Storage Online!
Well, I think that Mark has created yet another GREAT software – WP Plugin Vault – and it needs to be SHOUTED from the mountain tops of the online platforms – This plugin ROCKS!!Effectively, what the software does is to organize ALL your WordPress plugins in ONE place – the VAULT – where you can have immediate access to them – on the main storage site or from other sites that you link the software to.
It is a simple 'click to install' and this gets your plugins where they need to be – on any site you choose. You can purchase the unlimited license or if you work on websites commercially, then ideally the Developer's License is the best purchase for your business.
Without a doubt, this will be a time-saver especially when you create numerous websites for yourself or others. Finding your plugins won't be a hassle anymore because you will know where to look in the first place!
Who Is This Product For
This software is for the newbie – it is 100% user-friendly. And of course, the veteran online will always welcome another option to save time and invariably money – I know I do…and I guarantee you, you will with this software.
Check Out My Review Video
Share My Review
What Is In The Product
This is a software with simple instructions on how to set it up and then  install it on the main wesbite and then the other websites where you will use it. It is quite simple, nothing complicated. The step-by-step instructions come with the purchase. And there is AAA+ customer support provided by the creator – Mark Slater.
What I like About The Product

Easy to use – no special skills or experience needed.

One-stop storage for ALL your WordPress plugins – a CINCH!

Easy setup and installation process.

Every plugin that you may use on multiple sites will be easily accessible to all your other sites.

The software lets you install multiple plugins simoultaneously.

30-day money back guarantee.

Free updates for 12 months.

Personal support by the creator himself – this is customer service at its best!
What I Don't Like About The Product

None really – This Plugin is the BOMB!
Upgrades Available
WP Plugin Vault EXTRA
Cost: $17.00
With WP Plugin Vault EXTRA… you will get multiple additional features… that will help you with setting up WordPress Sites… that will save you a heap of time.
-Click Installation of Common WordPress.org Plugins
-Fast Installation of any Plugin using it's URL
-Bonus Feature: WordPress Quick Setup
This is more than incentive to 'step up your online game' in the best interest of your business.
WP Plugin Vault PLUS
Cost: $17.00
This option includes the plugin vault. It simply means that the WP Affiliate Buddy is pre-loaded in -The Vault-.
Another way to have everything 'all-done'for you'!
My Super Bonuses
Of course, no offer would be complete without a bonus…and I will not disappoint you on this issue. Quite honestly, I think this software – WP Plugin Vault – is incentive enough, however, let's add some sugar to the pie! LOL
SO, if you decide to purchase this software, I will add in these bonuses to the mix. Your bonuses will be available immediately after your purchase and will be accessible on the WarriorPlus access page.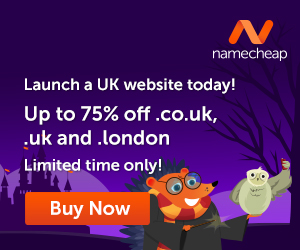 WP Plugin Powerpack ($37 Value)
This is a collection of 4 different WordPress plugins that you can use, sell or use for your next client's projects. The WordPress plugins are as followed: Earn Per Click Bonus Widget! Show Your Upcoming Posts WP Plugin Registered Users WP Plugin Move "Featured Image" To The Top WP Plugin
Subscribers Only WordPress Plugin ($47 Value)
WordPress website owners looking to grow their email list. Reward Your Loyal Readers With Exclusive Content, Plus Encourage New Visitors To Subscribe… All With One Easy-To-Use Plugin. The Simple Way To Reward Subscribers And Encourage List Growth. Imagine visiting a favorite blog for your daily dose of inspiration, entertainment, or information, and seeing a special note right at the top of the latest post. Just for my subscribers, here's 25% off on my new course. Just enter promo code SUBSCRIBERLOVE at checkout. How would you feel about the blogger? Would you be likely to return again and again? Would you tell your friends about this resource? Of course, you would. And that's exactly the kind of loyalty you can create with this new plugin.
WP Social Pop-Ups Plugin ($49 Value)
Having a social share button on your blog or site is ideal and one of the best ways to get viral traffic back to site. But what if you can create a social popup that demands your visitor's attention and forces them to take action? Now you can with this new WordPress plugin that allows your people to conveniently follow, like or subscribe to your social media page to keep informed about updates and new releases.
My Final Thoughts On WP Plugin Vault Review
This is an amazing plugin and I am so thrilled that I had the privilege to test-drive it. I call 'a spade a spade' and without a doubt, this is one software that EVERY marketer should investigate…the refund policy alone is a step in the right direction. However, between you and I, you WON'T use it.
You will have a great software on your hands and excellent customer service provided by the creator (if you ever need it) – unsurpassed when it comes to value for money – in more ways than one. Thanks for taking the time to share my thoughts!
All the best.
Michelle
Share My Review
You can put your thoughts on paper but learning how to create your own blog is something different. If you have the right training it is not that difficult.
When you learn how to create your own blog you get to choose the things that you write about. You can also use the blog to make extra income. Here is where I learned how to create my own blog and connect with people who helped me along the way.