WP Social Contact Review – Get More Leads From Your Website!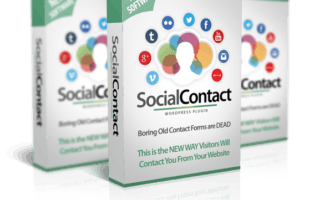 In this WP social contact review, we will be looking at the whole concept of using social interaction tools to our advantage. Have you tried filling out a contact form on a website? Boring, right?
I know. Everyone hates it.
Most of the viewers or customers are impatient when it comes to getting a reply. They want quick and interactive conversations nowadays. That is one of many reasons why most marketers lose customers because they're still using this old method.
Today, what I'm about to show you will change everything.
We know for a fact that social media is the new revolution this days. Sadly, some websites do not take advantage of this, and they're still using the old method of filling out a contact form. Well, let's change things up a bit from this point onwards!
This is the perfect software to help your customers to easily contact you through your social media accounts in just one click. Awesome, right?
Wanna know more? Let's go read this review!
Features
FE Features
Take a look at these features and you can see how useful this software will be for your business:
WordPress Compatible- Essential WordPress Plugin for Every Single Blog and WordPress Site

Integrate Social Media Accounts- Adds 20+ Social Ways for visitors and customers to reach you faster!

Floating Box Feature- A dialog box will be displayed in the right corner of your website.
PRO Features
ADDS 3 EXTRA Popup Types – to your contact button popup and show amazing colorful icons and HYBRID popup with built in contact form + social links.

Add HTML Content to Popups / Optin Forms – Now you can add any kind of html content or optin form code to your popups and change call to action of your contact buttons too.

Customize Color Scheme of Your Popup – Completely change the color scheme of your popup and make it match your site or stand out for more attention.

Animated Browser TAB TITLE – for extra attention grabbing makes visitors come back to your site even if they have browsed away to another page.

Personalize Your Popup with Text & Your Picture / Brand Logo.
Change Call to Action For Post/Page/Category to show a different call to action text based on what part of your site the visitor is on – amazing feature!

AUTO POPUP with Notification Sound – Make your popup automatically OPEN after a few seconds so the visitor really sees it and also pops up with a little notification sound so its hard to ignore.

15+ Animations for Your Contact Button – Makes your contact button appear in style and fly onto your page so its hard to miss & makes your site look cool.

Attention Grabbers + Loops – Now you can make your contact button grab more attention with 10 different types of looped animated attention grabbing effects.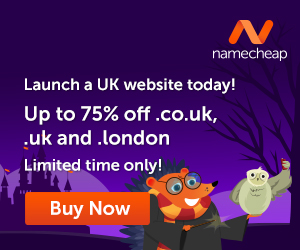 How Does It Work?
You don't need technical skills to use this. This is super easy. You can check this video as a walk-through:
Good Points
Of course, making an informed decision can only come from knowing the good and the not so good points…let's have a look.The software:
Will make your sites more appealing to customers/viewers

User friendly

Can be customized

Responsive Technical Support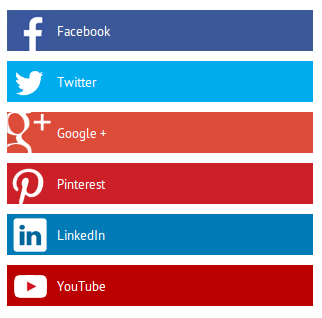 Not So Good Points
For WordPress users only

A stable internet connection is a must

You have to contact support desk if you have questions
My Final Thoughts On WP Social Contact
I hope that the information in this review will help you to make an informed decsion if you decide to give this software a try. You also have a 30-day money back policy. So, if you are still using that old form for your customers/viewers, isn't it time you 'shake things up a bit?'? I know you can do more that.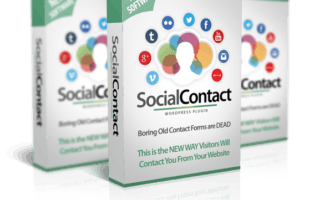 You can put your thoughts on paper but learning how to create your own blog is something different. If you have the right training it is not that difficult.
When you learn how to create your own blog you get to choose the things that you write about. You can also use the blog to make extra income. Here is where I learned how to create my own blog and connect with people who helped me along the way.
Click Here and see what it is all about!
Wp Social Contact

WP Social Contact
Want To Know More?