How often have businesses been created and after a while, they crash and burn? A lot. It is so very important to know your target market and cater to its needs. It is in knowing (your target market needs) that you are able to be a success in whatever business idea that you decide to focus on. This contributed article highlights a few points to keep in mind.
What's Your Appeal? How to Get Your Target Customers to Care 
Do you have a strong understanding of what makes people interested in knowing what your business has to offer? If know about these things, you can make sure that your business does more to make people care about your products or services going forward. Your target customers will be more interested in your brand and what you offer if you can engage them better than ever before. Continue reading to find out more about how to do that.
Don't Follow The Crowd
First of all, you need to make sure that you don't decide what to do and how to make your business more appealing by copying what other businesses are doing. There are so many paths to success, so don't assume that you have to do what everyone else is doing. There's more than one way to make your business appealing to its target audience.
Know Your Niche
In being able to advertise your products or services properly, it's vital to know what your niche is. Many companies have an approach that's too broad, but that leads to them never really nailing a solid audience down because it's too vague and uncommitted.
Companies that sell healthcare products can use healthcare advertising services. And PC component sellers can focus on those things. That's how it should be because if you do a bit of everything, your company will be impossible to define.
Test People's Reactions To Your Adverts
Focus groups are really useful for companies like yours because they allow you to test the water and see what people actually think about the marketing and advertising messages you're looking to deliver. There's nothing like seeing the reasons of real people to open your eyes and make you realize what's actually important. Definitely look into using them going forward because you'll most likely learn a lot.
Appeal To Their Emotions
Sometimes, you need to make an emotional appeal to your target customers if you want to get them interested in what you're offering. There are, of course, many ways of doing this, and it's up to you to decide which approach will work best for you. It's about hitting people on a level that you know will have an impact and make them want to buy from you. It's not easy but it can be done.
Engage People Via Popular Figures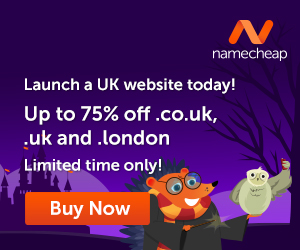 Building partnerships with people who have influence over your target audience is definitely a good idea. It's something that you should really work hard on because it's something many businesses are finding success with. It could allow you to reach out to the people who would otherwise be hard to target with conventional adverts. They could be bloggers, media personalities or Youtubers.
It's always important to think carefully about how you can reach out to your target customers and connect with them better. Only then will you be able to grow and improve your core audience of customers and that's what it's all about, so get to work right away.
I hope that this contributed article has been instrumental in adding more tips to make your business journey a success!
Check out this program called Audello to help you engage more with your target audience – Click Here!
Would you like to learn how to post on a blog like this one? You can put your thoughts on paper but learning how to build your own blog is something different. Being able to have the right training it is not that difficult.
In learning how to build your own blog you get to choose the things that you write about. You can also use the blog to make extra income. Here is where I learned how to build my own blog and connected with people who helped me along the way.
Click Here and see what it is all about!
Images Courtesy of Pixabay, and Pexels.