10 Avoidable Mistakes All Entrepreneurs Have Experienced[List]
Avoidable mistakes – what could those be? Quite simply, mistakes that you do not have to experience – especially when you have been 'tipped off' to them.
When you venture into the business world, you are probably anxious about a number of different things. First of all, becoming an entrepreneur is a big risk and you shouldn't be taking your decision lightly. 
Many people believe they can simply 'waltz' into a business owner's role without causing a 'stir' in their life.
The truth is, being an entrepreneur is much more difficult than working a regular office job. You are completely accountable for your own income and you are in charge of making all the decisions.
Whether you're managing workplace stress or trying to avoid cash slumps, there are a number of ways in which you can smooth out the kinks in your new business.
It will be relatively tricky to start your entrepreneurial journey without a single mistake, but there are a lot of preventative measures you can take in the first instance.
Most new business owners go through the mistakes mentioned below, but you need to remember that these are totally avoidable. Before you make any vital decisions regarding your business, it might be useful to take a moment and consider some of the following slip ups.
Avoidable Mistakes To Pay Attention To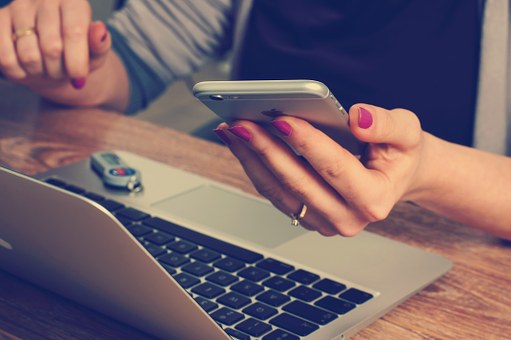 1. Being Too Trusting
Being trusting is not a bad quality to have, but as a business owner you need to have an astute awareness of scams and cons.
Whether you're working as a recruiter or solicitor it is important to be able to verify the true identity of your customers.
Carrying out a thorough ID Check is an important process that will save your business from many threats and potentially dishonest people. These types of checks can be carried out virtually and anywhere in the world, so you know exactly who you are interacting with.
2. Forgetting Your Purpose
Throwing yourself into your workload at full force is never a bad thing, but you need to remember your purpose.
It is very easy to lose all inhibitions as you lose yourself in your business launch, but you need to keep going back to your business plan regularly.
You can quickly become distracted by other elements of your business, so try not to lose focus in the initial stages.
3. Lacking Preparation
Many entrepreneurs lack basic preparation when it comes to getting their business off the ground. You need to undertake plenty of research before you make any key business decisions, so start the process sooner rather than later.
You might think you know everything there is to know about your industry, but there will always be a lot to learn along the way. When you are meeting with potential clients, investors or even employers, you should be ready to answer any questions regarding your start-up.
4. Moving too Quickly
Getting swept up in the excitement of starting a new business can cause many entrepreneurs to fall at the first hurdle. Moving too quickly, rather than taking time to consider all eventualities can land you in 'hot waters' when you're first starting out.
Along with plenty of preparation, you need to take the slow and steady approach. Running a business is a marathon, not a sprint, so try to keep a calm outlook when making important decisions.
5. Underestimating Budgets
Every aspiring entrepreneur knows that budgeting is everything when you are first starting out. You can have a clear idea in your mind, but everything can go wrong as soon you start making actual purchases. Try to overestimate rather than underestimate when it comes to your budgets.
Obviously, starting out is going to be much more expensive than other months, but have this in mind from the very start. Make sure you have enough funds to get off the ground, before you announce your official launch.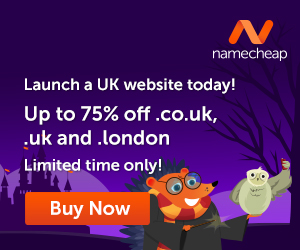 £5,000–£20,000 as a result of what MPs have called a series of '
avoidable
'
mistakes
. The DWP was warned of the error as early as 2014, but failed to
6. Turning Down Help
As an entrepreneur you need to be confident in your own abilities. This doesn't mean that you are too good to accept help from others; if you have friends, colleagues or family members with experience in this field you need to take full advantage of this.
You should never be too proud to accept help when it is needed, especially when it is from a trustworthy source.
7. Ignoring Competitors
Your competitors hold key information when it comes to your business. Having tunnel vision and only focusing on your business issues will be no good for your business in the long run.
You need to be completely aware of the changing trends around you, which involves keeping a firm eye on your close competitors.
8. Not Setting Attainable Goals
Of course, you want to go above and beyond your own expectations during the first year of entrepreneurship, but are you setting attainable goals for yourself?
Try not to make your goals too outlandish and unreasonable, otherwise you will be setting yourself up for disappointment.
9. Hiring Mistakes
When you hire your first employee it is a huge step for your company. Whether you have been planning it for a while or you made a quick decision to bring more people on board, it is very easy to make mistakes.
Make sure you screen your candidates thoroughly before you give them a contract. A full interview and reference checks are also vital, so that you know you are making the right decision for your business.
10. No Patience
It is very important to be patient when you're running a business. You can't expect your business to catapult to success overnight; it takes a long time to become established in any industry, so you need to be patient with yourself.
Work hard to achieve your goals and you will soon gain the successes you're looking for.
As soon as your business gets off the ground, you need to remember that every decision you make has a consequence. If you aren't prepared to get things wrong, you will be in for a long journey ahead.
With that being said, you don't have to suffer from some of the avoidable mistakes mentioned above. You have the chance to make a huge leap forward with your business idea right now, so use this opportunity to think carefully, plan ahead and understand where your strengths lie as an entrepreneur.
---
Images courtesy of Pixabay.
When you learn how to create your own blog you get to choose the things that you write about. You can also use the blog to make extra income. Here is where I learned how to create my own blog and connect with people who helped me along the way.
Make Another Dream A Reality – Get Your FREE Hobby Makeover Guide TODAY – This is your motivation to make a new start in your life.