7 Ways To Improve Daily Business Operations[List]
When you're running a company, one of your top priorities should always be its efficiency – the business operations! If your company doesn't run smoothly day by day in the office, it's almost impossible for you to provide good service to your customers. Here are a few tips on how you can improve the inner workings of your business.
Get Organized
First and foremost, you need to make sure that you're organized. This can be in a multitude of ways, but first you should take a good look at your office to make sure that it's as good an environment to work in as possible.
First and foremost, you need to make sure that you're organized.
Make sure that everything is filed away neatly, than in trays aren't overflowing, that the entire space is clean and orderly, and that your employees all have desks that are tidy.
If that isn't the case, it's time to implement a tidy desks policy. You should also make sure that the company as a whole values organization – people should get paid on the correct day, and all paperwork should be filed promptly.
Learn To Delegate
As a boss, it can be tempting to take everything on your shoulders but in the long run that simply isn't a good or a healthy way to run your company. You didn't start the business so that you could sit at your desk late at night figuring out payroll, so why not hire a HR specialist to help out?
It's also a good idea to hire an accountancy firm to ensure that all your figures are in place along with a managed IT services company that will manage all your tech needs. Standard procedures when it comes to business operations.
Cut Down On Meetings
Let's face it: meetings often don't benefit everybody in the room, so why not cut out the employees who simply don't need to be there? Trust team leaders to feed information back to the people who need to hear it so that you can cut your meeting length down and reduce the amount of people who need to sit through it.
Make sure that you have a plan so that your meetings don't run on longer than they need to – in fact, why not try a standing meeting? Stats have shown that they tend to be over much more quickly.
Empower Your Employees
You can't be in the office every single day of your life – even as a boss, you need a vacation every so often, and you might need to take an occasional sick day. It's important to make sure that your mind is at ease by hiring a team that you trust to take care of the business when you aren't there.
Give them training so that they feel empowered to make decisions and to follow protocol when you aren't there to tell them exactly what they should be doing. Empowering people to trust their instincts and to use their initiative is a great way of being a good boss.
Set Targets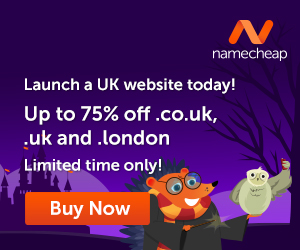 In order to make sure that everything gets done, you should set targets at work. Obviously they will be in place for your sales team – you need to know that you'll be taking in a certain amount of money by a certain time so that you can pay all your expenses.
But it's also important to set targets for the rest of your staff too. It's good for people to have something to aim towards so that they can feel a sense of accomplishment and so that they can celebrate when they hit those targets.
Remember that they should be absolutely attainable – there's nothing that feels more demoralising than knowing you haven't got a chance of managing to do what you're supposed to do.
Set Up Processes
Within the company, a way to get more organized and more streamlined is to set up processes that everybody understands. Everyone should know what everyone else's roles are so that they know who to go to with certain issues, instead of wasting time and flapping around with uncertainty.
Processes can be completed with technology, of course, but if they're more person-led then you should make sure that everyone receives appropriate training to make sure they go smoothly.
Improve The Office Atmosphere
Finally, improving the office atmosphere is the best way to make sure that everything runs well day to day. Your employees need to know that you're approachable and that if they have an issue they can come to you to ask questions and for advice.
Provide company nights out so that people get to know each other better and so that they bond – this will help them communicate better in the office and enjoy working together.
Running your company smoothly doesn't have to be a complicated thing – these steps should help you work out where you can improve and how you can do better.
---
Images courtesy of Pixabay and Pexels.
When you learn how to create your own blog you get to choose the things that you write about. You can also use the blog to make extra income.
Here is where I learned how to create my own blog and connect with people who helped me along the way.
Make Another Dream A Reality – Get Your FREE Hobby Makeover Guide TODAY – This is your motivation to make a new start in your life.