[List] 8 Essentials For Business Start Up Checklist!
Photo by Startup Stock Photos from Pexels
Starting a business is one of the most exciting steps to take – but it's also one of the most daunting. Knowing the best essentials for business start up is a starting point. Even if you have experience within the industry (which is in fact, advisable), creating a successful business out of an idea you've had won't be easy.
No matter what industry you're looking to get into or where you're located in the world, it's therefore important that you're fully prepared for the steps that you'll have to take in order to thrive.
8 essentials for the business start up checklist." quote="A major essential that every startup needs is a motivated and determined team…"]
To get you started, here are 8 essentials for business start up checklist that you'll need when turning your dream business into a reality.
1. An Extraordinary Idea
Ok, so you might already have an initial idea for your business. But in order to be successful within your chosen industry, you need to ensure that you've fully thought through this idea – including the likeliness it has of succeeding, how it will fit into the market, how it differentiates from what your competitors are offering, etc.
You want a product or service that solves an issue that a customer has – otherwise you're simply trying to provide them with something that they could have got elsewhere.
To effectively do this, develop your understanding of the market by carrying out market research and testing the waters to see how interested people could be if you were to offer it more widely.
2. A Motivated and Determined Team
A major essential that every startup needs is a motivated and determined team to help with setting the business up. Of course, if you're an entrepreneur you could try to do this alone.
But by sharing out the responsibilities, even if it's just with a few other people to start with, you'll get more done and everything completed to a higher standard.
For example, not only will you need someone to take care of the finances, but also the marketing, sales, customer service, etc. Without a skilled team that shares the same vision as you, the chances of business success are slim to none.
3. Dedicated Office Space
Next, you'll need to find an office space to operate within. At first, of course, this might be a smaller space as you won't need a huge, expensive premise. But as time goes on, you might need to think about moving, as you hire more staff and create more products/services.
When initially looking at office spaces, you'll also need to consider whether you want to rent or buy it. This will depend on different factors, including whether you want to customize it, the location you're looking to operate in, your potential monthly profits, etc.
4. Business Bank Account
Once you've registered your startup, you'll need to set up a business bank account. This is the most efficient way to manage your finances. Although it might be tempting to use your personal bank account, this will only complicate matters.
So as soon as you're ready to start operations, acquire a business bank account that separates your finances from that of the businesses. Luckily, there are plenty to choose from – no matter what corporate entity you've started.
5. A Business Lawyer
Another key essential step that you'll have to take is to acquire a business lawyer. These types of lawyers, that specialize in corpus christi business law amongst others, would primarily advise you on legal issues and matters regarding business development and business formation.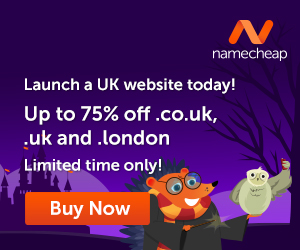 6. Licenses & Permits
As a startup, there are certain licenses and permits that you'll need to run your business – one in particular that every startup requires, for example, is a business license.
More specifically, in this country, you'll need a state license to operate, occupational permits and federal licenses. To understand which ones you need, it's worth seeking professional guidance from your business lawyer.
7. A Fully-Functioning & Well-Designed Website
Nowadays, every new business will require a website in order to expand its reach and draw customers in. So to ensure that you start operations off on the right foot, spend some time either developing a website yourself or outsourcing this to a design agency.
No matter what you're selling, whether it's a product or service, you'll want a website that showcases its worth to customers. As well as this, you might also want to consider making an:
'about us' page, which will allow customers to get to know you as a business

a contact us page

and a built-in payment gateway so they can purchase things online.
Alongside your website, you might want to consider creating social media pages. In the modern day, social media can be harnessed not only to promote your business to a wider demographic, but as a way of connecting with customers in a more organic way. Showcasing your credibility and professionalism, you'll become known as a household name the moment your social media numbers begin to ramp up.
8. Business Insurance
Another way of protecting your business both at the start and throughout the years of operating is by acquiring business insurance. An essential for every business, you'll need it in order to protect it from any potential costly scenarios from property destruction to any litigation fees you face.
Typically, startups will invest in the following business insurance:
Employer's liability

Public liability

Professional indemnity

Product liability

Income protection

Buildings and contents (once you attain a premise)

Industry-specific insurance

Business continuation
Final Thoughts On The Essentials For Business Start Up Checklist
So, there you go! Those are the top 8 essentials that every startup needs before they open their doors to customers. Vital to ensuring that your business starts in the most efficient way, without the above, you're only risking the future of your business.
Of course, throughout the process, it's critical that you seek guidance from the right professionals, that you research best practices and are sensible with your finances (and know exactly where they are coming from to start with). But if you do all of these, you're likely to have a successful and profitable business that can seamlessly enter the market and wow customers.
---
Images courtesy of Pixabay, UnSplash and Pexels.
When you learn how to create your own blog you get to choose the things that you write about. You can also use the blog to make extra income.
Here is where I learned how to create my own blog and connect with people who helped me along the way.
Make Another Dream A Reality – Get Your FREE Hobby Makeover Guide TODAY – It is your motivation to make a new start in your life.