The Truth About A Medical Administrator Job Description – It Gets Involved!
In this article about a medical administrator job description, you will see the amount of work it entails and you will also see that there is more to it than meets the eye. It can be a very challenging job as this contributed article defines. Read more.
Better known as the dreaded doctors' receptionists, medical administrators are a large reason as to why many of us hate calling our doctors' office.
Better known as the dreaded doctors' receptionists, medical administrators are a large reason as to why many of us hate calling our doctors' office
However, despite how difficult it might be to actually get an appointment, medical administrators have it harder than you might think and today, we're going to be talking about their role within the medical industry and why they do a lot more than you think!
Answering Endless Calls
There are many jobs in which you might be required to answer the phone and deal with a customer on the other end. However, when you're working as a medical administrator, you're bombarded with calls from the moment that the lines open, until you close for the day.
These calls consist of people:
with genuine medical emergencies

who need a prescription

patients who are following up on test results and sometimes,

who are simply feeling a little lonely and need someone to talk to.
While in pretty much any career you may have to face dealing with a disgruntled customer, medical administrators on average deal with much more unhappy or shouting patients than most other phone answering jobs.
And sometimes, it can be endless. Phone call after phone call with a rude or unhappy patient can quickly wear someone down, but they are trained to remain calm and still continue to try to help their patients.
Taking Care Of Sensitive Information
We've all been in that situation where we think to ourselves "why does the receptionist need to know what's wrong with me, it's between me and my doctor".
While this is completely true, medical administrators are instructed by their doctors to ensure that people who genuinely need to be seen the same day are getting the appointment they deserve. Not only that, they are trained to advise patients on how to help themselves if there aren't any appointments available.
Medical administrators are also required to deal with each and every patient's medical records on the doctor's behalf. This includes:
making notes for the doctor to ensure all the correct information is logged

coding in medical problems

following up to ensure that you're getting the best care

and also making sure that any referrals from your doctor are followed up.
Ultimate Medical Academy goes into more detail here about their roles and responsibilities with sensitive information.
Chaperoning
There comes a time in most people's lives where they have to see the doctor for a rather embarrassing reason and sometimes, people ask for a chaperone if they don't feel comfortable with just themselves and the doctor.
In these cases, medical administrators are often expected to stand in and chaperone patients so that the doctor can do a proper investigation. Again, they are trained to know what's appropriate, and to help make you feel more comfortable during your intimate examination.
Working Long Hours Most doctors' offices are open from early in the morning, until around 8pm at night, and part of the medical administrator job description silently might require you to often work the entire day.
While breaks are mandatory, if a patient needs help or a doctor requires something urgently, breaks are put on standby until they are able to take them.
This can quickly lead to not taking a break at all, which makes an already long day even longer.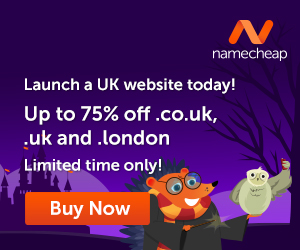 Saving Your Life
Believe it or not, medical administrators are on hand to help save your life just as much as your doctor is.
While your doctor is the one medically trained to prescribe and diagnose, the receptionist is often the person who is arranging transport if you need to go to hospital, while gathering all necessary paperwork in a timely manner so that you get the treatment you need.
Sometimes, medical administrators have to deal with patients becoming unconscious in their waiting room, and are on hand, CPR trained to ensure that everyone gets the best care possible.
Dealing With Prescriptions
Prescriptions for any patient are important, but try to imagine how many come in each day for the doctor to sign off on. That's why, medical administrators are trained to renew and authorize prescriptions before sending them to the doctor to be signed.
This includes following up on any unusual requests, and also checking with GPs to make sure that patients aren't taking too much.
Hearing Sad News
No job within the medical industry goes without sad news. People get sick, and people die. Medical administrators are usually one of the first people to know when a patient has passed away.
Their job is to then notify the doctor, sort through paperwork, and also make sure that a condolence letter goes out to family members. Hearing sad news comes on a regular basis and again, is part of the job that can quickly wear someone's spirit down.
So, even though they might make your life a little difficult when it comes to getting an appointment, it's important to understand how much medical administrators have to deal with on a daily basis.
And while you may feel frustrated, try to remember that they are trying their hardest, and want nothing more than to help you out!
I hope that this will change your outlook when it comes to the medical administrator job description and what it entails.
Images courtesy of Pixabay.
---
You can put your thoughts on paper but learning how to build your own blog is something different. If you have the right training it is not that difficult.
When you learn how to build your own blog you get to choose the things that you write about. You can also use the blog to make extra income. Here is where I learned how to build my own blog and connect with people who helped me along the way.
Click Here and see what it is all about!