Why Is It So Important To Have A Professional Business Image?
Today's article is all about being professional. If you've been part of the business world for any given amount of time, then a professional business image is definitely something you've seen discussed before.
Businesses are encouraged to hold a professional image because it's seen as a positive thing. Let's take a closer look as this contributed article defines it more.
So, I'm going to explain why it's so important and provide a few tips to help you achieve just that. But before all that, what exactly do we mean when we say 'professional image'?
What Is A Professional Business Image?
There seems to be a slight bit of confusion over what is meant by a professional business image. There are plenty of modern companies out there – particularly in fields like web design and marketing – that take a more relaxed approach to business life.
They put out a brand image that's all about being 'real' and having fun. It's easy to think this means they haven't built a professional business image.
However, it's not so much about whether or not your business is traditionally serious, and everyone wears suits, it's more about whether people trust you to provide an excellent service or product.
It really means that people look at your company and believe you're the real deal and you're not just an amateur organization run by people that have no experience whatsoever.
You can still create a fun and relaxed brand, but at the core of it needs to be this sense of professionalism when it counts.
Why Is It So Important?
Moving on, why is this professional image so crucial for your business? Well, I just touched upon one crucial thing; trust. Consumers will trust enterprises that look professional in the sense that they clearly know their stuff. 
If your website is professionally designed, then you automatically gain an edge over any rival businesses with inadequate and outdated sites. If your office is in a great location and looks pretty fancy, then you seem more professional and trustworthy than a company that doesn't even have an office.
Trust is built via your reputation. If you have a reputation as a professional company, then people are more likely to trust you – it's that simple!
Why is trust so vital? 
Because trustworthy businesses attract more attention than untrustworthy ones. New customers are more likely to come to you when you have a professional image. At the same time, previous customers are more likely to return as well. This has a knock-on effect in that it can influence sales and improve your profit margins.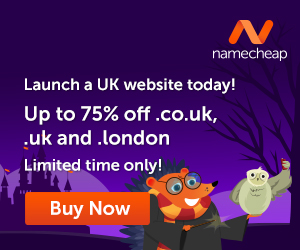 What's more, you're definitely more likely to attract interest from other big brands if you have a professional image. Joining together in partnerships with other companies can further improve your professional outlook, and lead to even more new customers and sales.
In essence, the whole success of your business can be improved upon when you have a professional business image. You become a brand people trust and value above others, which gives you the edge over your closest rivals.
How Do You Improve Your Business Image?
Let's look at how you can achieve it. Like I said before, it's not going to be a case of making sure everyone dresses in suits and takes things seriously. 
Yes, this can help, but it's more necessary for people that want to put forward a very serious and professional brand. If you just want consumers to trust that you're a professional company and can do a great job, then here are some of the simple alterations you can make:
Get A Better Business Address: This is so beneficial for anyone with a home office, or that can't afford to work out of an expensive city office. Your business address may let you down as people look at it on Google Maps and see that you either work from home or work in the middle of nowhere. But, you can rent a virtual business address that makes it look as though you operate amongst all the big businesses in a busy city. As long as you don't need to invite people to your offices, this is such a genius way of boosting your professionalism.
Use A Business Phone Number: Following a similar trail of thought, using a business phone number can also make a huge difference. People know that businesses usually use 1800 phone numbers. So, if they see a mobile number listed under your contact information, it makes you seem less professional and less trustworthy. Bag yourself a proper number, and your professional image is heightened.
Build A Proper Website: This is such a massive thing that will ultimately determine whether or not you're professional to a lot of people. A website is where the online world often gets the first impression of your company. If your site is modern, responsive, and looks professional, then you should make a much better first impression than if the opposite is true of it.
Showcase Your Reviews: A business that shows off reviews is a professional company people can trust. It shows that other people use your business and are happy with the results. You can show reviews on your website, or get on other sites like Yelp or Google Reviews.
Provide Excellent Customer Service: Lastly, always ensure that you offer excellent customer service. Give people more than one way of getting in touch with you; social media DM's, telephone, email, live chat support, and so on. The biggest and most professional businesses out there will care for their customers and solve problems ASAP. If you do this, then you'll be deemed very trustworthy.
This concludes today's business-related article. I hope it's given you some good information on what a professional business image is, why it's important, and how you achieve it. 
Needless to say, this isn't something you can just neglect. Focus on improving your image to the point where everyone sees you as professional and trustworthy. As a result, so many positive things will follow.
Images courtesy of Pixabay, Pxhere, and Pexels.
---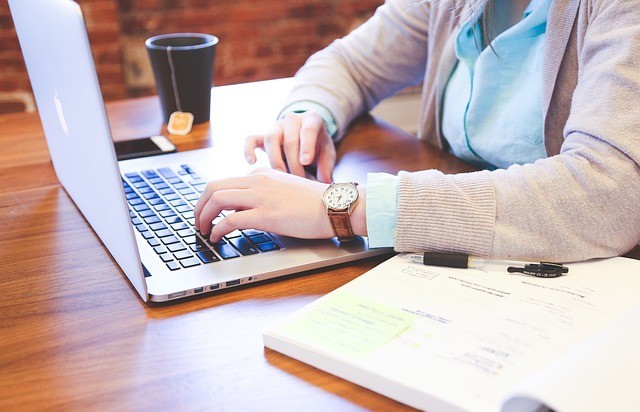 How would you like to learn how to post on a blog like this one?
You can put your thoughts on paper but learning how to build your own blog is something different. If you have the right training it is not that difficult.
When you learn how to build your own blog you get to choose the things that you write about. You can also use the blog to make extra income. Here is where I learned how to build my own blog and connect with people who helped me along the way.
Click Here and see what it is all about!