All About Us Page – Is It Necessary?
The modern ' all about us page' – is it necessary? Looking back into the early years of the internet, businesses were all trying to make product pages and checkout pages. It's only until the late 2000s that every single business started to see the importance of the 'about us' page. For some odd reason even today some businesses choose to put the link to this page right at the bottom of their pages. Others are doing it right by putting it at the top of their homepage.
This is because customers want to connect with businesses emotionally.
...every customer has access to the #internet and they will do their own research about your #business.Click To Tweet
Now more than ever, every customer has access to the internet and they will do their own research about your business. The issues of ethical harvesting, ethical manufacturing and personal views are incredibly important to the morals of consumers. This is why the 'all about us page' has never been more important for you to share your story and get closer with your customers.
Don't Be So Corporate
It's very easy to be mundane and write in a monotone style where everything is gray and bland. Customers want to read your story. Why did you start this business? Was it because of something personal that happened to you in your life? Was it because you saw a niche in the market that had not yet been exploited?
Consumers want to know a little history about yourself and the business.
Write in a descriptive manner but also keep in mind that brevity is also important. Write about the aims of your business, what you want to achieve and how, when and why. Don't sound like a corporate machine such as saying buzzwords like 'inclusion' or 'shared ideals'. Everyone already knows what these mean, they want to know the details about how and why you are developing your products and services.
Make It Easier For Everyone
Every business wants as many followers as they can get. It's not just customers and clients that are of value but just the general consumer. Consumers that might not even be interested in buying from your business but want to know what's going on in the industry will follow you.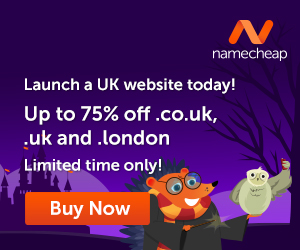 Take this small business social media survey in which you'll be given some simple questions to answer about your social media tools on your website. Are the various social media icons in the header or the footer of your website? This makes it easier for everyone to find and follow you on social media.
How odd would it be if you didn't have social media icons on your website but you instructed readers of your blog posts to follow you online? It just doesn't look good or professional. The consumer will say in their mind 'where?'.
Facebook sharing images is another issue that is similar to Twitter. Make sure you're using the correct code for the larger images to be produced as the link. Most social media websites will have the small image as their default for link sharing, this is why this is so important for attention-grabbing images.
The 'all about us page' for every business needs to be incredibly personal. Don't sound corporate, explain more about your history and tell your unique story.
Images courtesy of Pixabay and Pexels.
You can put your thoughts on paper but learning how to create your own blog is something different. If you have the right training it is not that difficult.
When you learn how to create your own blog you get to choose the things that you write about. You can also use the blog to make extra income. Here is where I learned how to create my own blog and connect with people who helped me along the way.
Click Here and see what it is all about!