Five Tips To Help You Analyze Effectively And Improve Focus
Knowing how to analyze effectively and focus is an ace in your pocket. You use analytical skills every day although you probably don't think about it much, if at all. When you decide what to wear, what to eat, what route to take from A to B, you're analyzing a problem, and choosing a solution.
This means that you already have the skills you need to succeed in business, but you may need to fine-tune them. Here are some tips on how to analyze effectively and improve focus.
Create the right environment
Any sort of meaningful analysis requires focus. That means being free of distractions. To a certain extent, everyone has their own definition of distraction. For example, some people find any noise a distraction, others find total silence a distraction. In general, however, all interruptions are distractions, so do whatever you can to prevent them.
Get your tools together
What you will need depends partly on what you're doing and partly on how you work. In general, however, it's best to have both regular writing materials and a computer. Even if you're doing something like website conversion analysis, it may be helpful to take your eyes away from a screen and look at old-fashioned paper.
Similarly, if you're analyzing someone else's work, for example, the results from an analytical laboratory, you might want to have it in both digital and paper formats. Again, this lets you give your eyes a break from the screen without interrupting your overall focus.
Check/Define the goal of the analysis
If someone else has asked you to undertake the analysis, then make sure you are clear on what it is they expect from you. If you're undertaking the analysis for your own purposes, then define your goal. If you have more than one goal, prioritize them. Do this before you get started because it will guide you through the analysis process.
Declare any assumptions
If you have incomplete information then you may need to make assumptions. Declare what they are and declare the basis on which you have made them. Do this, in writing, even if you know that you're the only person who's ever going to read what you've written. This will help to focus your mind on what is known fact and what is (educated) guesswork.
Similarly, if you're analyzing someone else's work, see if they declare any assumptions. If so highlight them and keep them in mind during your analysis. If they don't, then be alert to the possibility that there are undeclared assumptions in the analysis. This isn't necessarily an indication of malice, the author may not have realized that they were making an assumption.
Make sure your comparisons are fair
Any time you make a comparison, be sure that it's a fair one. This means looking beyond the headline facts and really thinking about what's behind them. You then need to consider any differences in context to see if they are relevant.
For example, if sales of a product are driven by the weather, then it may be unfair to compare sales in different parts of the country. It would usually be more reasonable to compare sales with the sale time period in the previous year.
Even then, however, it would be advisable to ensure that the weather conditions were similar from one year to the next. Something one cannot predict and hence the need to analyze effectively and come to viable conclusions to frame your desired action. No one said that business was easy…but it can be fun as you explore the journey!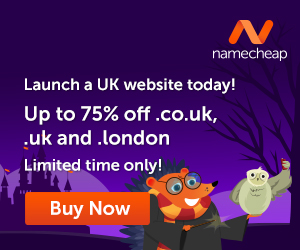 ---
Images courtesy of Pixabay, UnSplash, and Pexels.
Do you now that the more you use your brain, the better it is for you? AND, the more difficult it becomes to get 'old'? Yup, the brain is really a 'muscle', and the more you 'exercise' it, the better and stronger it becomes. With that said, let's see how we can make the brain better.
How about that second career? Ever thought about writing? Or even have someone write for you if you think this would be a better alternative? Well, how about creating your own website? Letting your voice be heard…without actually talking…but using words online. We all have a story within us…what's yours?
The time is NOW, step out into the world of possibilities…do something different and discover new horizons. It is not difficult and certainly easy when you now the way to do it.
Let me introduce you to Wealthy Affiliate, the place where I learned how to create a website and 'let my voice be known'. This is where I learned how to create my own blog and connect with people who helped me along the way.
Get your free hobby makeover guide I created to help you get started.
In it, I will tell you:
When you learn how to create your own blog, you get to choose the things that you write about. You can also use the blog to make extra income.
Make Another Dream A Reality – Get Your FREE Hobby Makeover Guide TODAY – It is your motivation to make a new start in your life…no matter where you are – geographic location is NEVER a problem either, especially when you live the laptop lifestyle.
Photo by ThisIsEngineering from Pexel