How the Power of a Beautiful Workspace Attracts Customers
Whether you run a shop, restaurant, experience, hotel, or any other business that is focused on attracting customers, it's best to know the power of a beautiful space. A beautiful workspace attracts customers and has a lot of power, it makes people feel better, feel refreshed, and even be in awe.
In general, this is going to impact the well-being of those in the area and potentially even the surroundings. Humans are attracted to nice spaces, especially if there is a nice touch to nature in them. If you're looking into changing your space, here are some reasons why you should focus on aesthetics.
Boost productivity
Employees want to work in a well-lit and visually appealing open space. This is going to make employees feel happy and happiness leads to better productivity. Doing so will even contribute to a better work-life balance with you and for your other employees as well. This can be incredibly simple to do as well.
Your business's productivity is going to be great, but it's also important that your employees feel happy as well as this is going to help keep high retention rates at your business. Trying to always find new people to hire is very time-consuming and costly in the long run.
Helps provide credibility
There are plenty of ways that a business can look professional, and no suit and tie are required either. Making your business "look the part" is going to immediately provide a lot of credibility to your business. If you're running a café by the docks, then having a nice appearance is immediately going to let people know the business is legitimate.
Appearances also matter because people will judge how credible and how reliable a business is based on its appearance. This in return will also heavily affect the reputation that the business is given. If you want to help boost your business's credibility no matter how old it is, getting started on the interior and exterior appearance will be a great start.
Great way to attract customers
One of the biggest reasons why you'll want to have a nice appearance for your business will be because of the customers. Customers are attracted to beautiful views, they want to see beautiful views. If you're in retail or hospitality, then you must think about the physical appearance of your business and the brand itself.
Customers love surrounding themselves in visually appealing areas. This immediately helps them out in having a great time. There are plenty of ways to boost your appearance, if you're on a dock then you'll want to invest in some fish lights, if you're located close to a forest then you'll want a lot of plants, etc.
Free marketing
Thanks to social media platforms such as Instagram and TikTok, people love a good place to visit that is aesthetic and pleasing. They'll share pictures and videos of their experience, which will then spread to their followers and others.
Many businesses have blown up in popularity, all because of how visually and physically appealing their business was. This is especially prevalent in cafes and restaurants but the power of a beautiful workspace can be applied to other businesses too.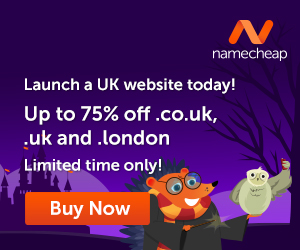 ---
Images courtesy of Pixabay, UnSplash, and Pexels.
Do you know that the more you use your brain, the better it is for you? AND, the more difficult it becomes to get 'old'? Yup, the brain is really a 'muscle', and the more you 'exercise' it, the better and stronger it becomes. With that said, let's see how we can make the brain better.
How about that second career? Ever thought about writing? Or even have someone write for you if you think this would be a better alternative? Well, how about creating your own website? Letting your voice be heard…without actually talking…but using words online. We all have a story within us…what's yours?
The time is NOW, step out into the world of possibilities…do something different and discover new horizons. It is not difficult and certainly easy when you know the way to do it.
Let me introduce you to Wealthy Affiliate, the place where I learned how to create a website and 'let my voice be known'. This is where I learned how to create my own blog and connect with people who helped me along the way.
Get your free hobby makeover guide I created to help you get started.
In it, I will tell you:
When you learn how to create your own blog, you get to choose the things that you write about. You can also use the blog to make extra income.
Make Another Dream A Reality – Get Your FREE Hobby Makeover Guide TODAY – It is your motivation to make a new start in your life…no matter where you are – geographic location is NEVER a problem either, especially when you live the laptop lifestyle.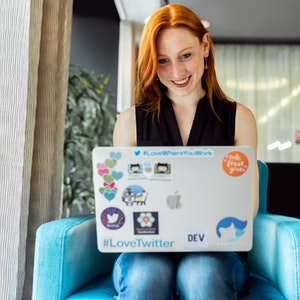 Photo by ThisIsEngineering from Pexels