Tips To Help You Become a Business Influencer
Ever thought of becoming a business influencer? Then this article is for you. Influencer marketing may well be a hot topic right now and everyone is talking about it.
It has become a mainstream tactic and it's not limited to a few specific brands or agencies either. Nearly every major industry out there has seen a sharp rise in influencers. Brands are also leveraging them more now more than ever before.
Being an influencer is lucrative to the point where everyone wants to be one in their chosen domain. If you are one of them, then this is the guide for you.
Choose your Niche
Before you even get started on your path to being an influencer, you have to make sure that you choose your niche. You need to find a niche that you are actually interested in and you also need to be able to create consistently great content.
You have to make sure that you have some degree of experience, and you also need to be able to research and post content on a regular basis. It doesn't matter whether you are a business owner, an aspiring chef, or anything else, because you will surely benefit.
Optimizing your Profile
When you have chosen your niche, the next step would be for you to choose your preferred platform. Create and then optimize your profile and also make sure that you focus a lot of your efforts on a single platform if possible.
When you have chosen your channels, you then need to create or optimize them. It may be that you need to create a business account or that you try and create an engaging bio. Your bio is the first thing that people will see when they go onto your profile, and therefore it's super important.
Your bio should try and tell your story in a manner that is actually engaging, and it should also provide all the right information about your company. If you can do this then you've taken an important step when it comes to becoming an influencer.
Add a Profile Picture and Bio
You also need to make sure that you add a good profile picture to your profile. This is very important when it comes to your brand identity. People will often recognize your social media profile by the picture, so choose yours wisely.
If you are trying to become an influencer in business then make sure that your face is clearly visible in the photo you choose and also make sure that the quality is great too. If you can, it's a good idea for you to make sure that you take the time to get a professionally taken photo.
Ana Paula Saenz from Unruly Marketing is a great example of what a solid influencer picture looks like.
Understand your Audience
Before you even start creating content and before you think about posting on social media, you have to understand who your target audience is. Influencers have sway over their audience, and they also have a very strong connection with them. This is because they do not cater to everyone.
They cater to those who have similar interests and who are in the same niche. If you want to become an influencer, then you have to remember who you are targeting and you also need to make sure that you build a fanbase that is loyal.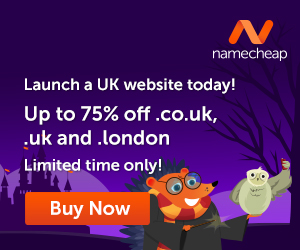 If you can do this, you will achieve success in no time.
---
Images courtesy of Pixabay, UnSplash, and Pexels.
Do you know that the more you use your brain, the better it is for you? AND, the more difficult it becomes to get 'old'? Yup, the brain is really a 'muscle', and the more you 'exercise' it, the better and stronger it becomes. With that said, let's see how we can make the brain better.
How about that second career? Ever thought about writing? Or even have someone write for you if you think this would be a better alternative? Well, how about creating your own website? Letting your voice be heard…without actually talking…but using words online. We all have a story within us…what's yours?
The time is NOW, step out into the world of possibilities…do something different and discover new horizons. It is not difficult and certainly easy when you know the way to do it.
Let me introduce you to Wealthy Affiliate, the place where I learned how to create a website and 'let my voice be known'. This is where I learned how to create my own blog and connect with people who helped me along the way.
Get your free hobby makeover guide I created to help you get started.

In it, I will tell you:
When you learn how to create your own blog, you get to choose the things that you write about. You can also use the blog to make extra income.
Make Another Dream A Reality – Get Your FREE Hobby Makeover Guide TODAY – It is your motivation to make a new start in your life…no matter where you are – geographic location is NEVER a problem either, especially when you live the laptop lifestyle.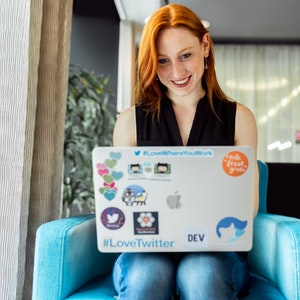 Photo by ThisIsEngineering from Pexels