Research To Become a Successful Entrepreneur: What Research Should I Do?
Wondering about the research when it comes to knowing how to become a successful entrepreneur? One of the most important decisions you can make before beginning your entrepreneurial journey is researching what success looks like for your target audience. Successful entrepreneurs are experts in their field and know how to find new ways to solve problems.
They also know how to create content that resonates with their audience, sells products or services, and build relationships with customers on social media platforms. There are many things that go into becoming a successful entrepreneur; if you want help determining what research should be done first, check out this blog post!
Photo by Anna Shvets from Pexels
1) Determine your target audience
When starting a business, it's important to determine who your target market is. This will help you focus your efforts on attracting customers that are most likely to be interested in what you have to offer.
You can do this by creating a buyer persona – a document that outlines the characteristics of your target customer. Some things you may want to include in your buyer persona are age, gender, income level, education level, occupation, and interests.
2) Research your competition
In order to be a successful entrepreneur, you need to know what the market demands. This is where researching your competitors comes into play. Knowing who they are and how well they're doing will help you determine if there's room for another player in that field or not. You can research competitor websites through Google Analytics – or just by visiting their website!
3) Identify your unique selling proposition
What makes you different from everyone else in your industry? What is the one thing that you offer that nobody else does? This is called your unique selling proposition (USP), and it's what will set you apart from the competition. You can find out what yours is by doing some market research and surveys to see what people are looking for.
4) Know your target market's needs
Once you know who your target market is, it's important to understand their needs. What are they looking for that isn't currently being offered? What solutions do they need that don't currently exist? This can be done by conducting surveys, interviews, and focus groups with people in your target market.
5) Create content that resonates
One of the best ways to attract customers is by creating content that resonates with them. This could be blog posts, articles, infographics, videos, or even just Tweets and Facebook updates. By understanding what your target market wants to read about, you can create content that will help you attract their attention. Find out more by visiting Krissy Jones.
6) Use social media to build relationships
Social media is a great way to connect with potential customers and build relationships with them. By using platforms like Twitter, Facebook, LinkedIn, and Google+, you can share your content with a wider audience and also interact with people who are interested in what you have to offer.
In conclusion, doing research is an essential part of becoming a successful entrepreneur. By taking the time to understand your target market, competitors, and unique selling proposition, you'll be on your way to creating a business that succeeds!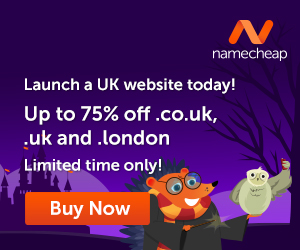 ---
Images courtesy of Pixabay, UnSplash, and Pexels.
Do you know that the more you use your brain, the better it is for you? AND, the more difficult it becomes to get 'old'? Yup, the brain is really a 'muscle', and the more you 'exercise' it, the better and stronger it becomes. With that said, let's see how we can make the brain better.
How about that second career? Ever thought about writing? Or even have someone write for you if you think this would be a better alternative? Well, how about creating your own website? Letting your voice be heard…without actually talking…but using words online. We all have a story within us…what's yours?
The time is NOW, step out into the world of possibilities…do something different and discover new horizons. It is not difficult and certainly easy when you know the way to do it.
Let me introduce you to Wealthy Affiliate, the place where I learned how to create a website and 'let my voice be known'. This is where I learned how to create my own blog and connect with people who helped me along the way.
Get your free hobby makeover guide I created to help you get started.
In it, I will tell you:
When you learn how to create your own blog, you get to choose the things that you write about. You can also use the blog to make extra income.
Make Another Dream A Reality – Get Your FREE Hobby Makeover Guide TODAY – It is your motivation to make a new start in your life…no matter where you are – geographic location is NEVER a problem either, especially when you live the laptop lifestyle.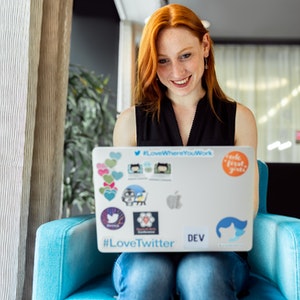 Photo by ThisIsEngineering from Pexels