Becoming A Leader Without Prior Experience – It's Possible
Yes, becoming a leader is indeed possible – as the cliche goes – the sky is the limit – if you are willing to fly! It's something that as soon as we have a kernel of a business idea in our heads, that our minds can run away with!
...you need to find ways of getting experience in #leadership.
Being a leader is something that most of us in the entrepreneurial field, consider being a perk of the lifestyle. Whether you like the idea of being in charge of a group of people or you finally have ideas that you want to set up and see these come to fruition, there's just one little thing in the way: experience!
If you are someone who has dreams of being in charge, but you are way down the pecking order, then becoming a leader is just another stepping stone to mount – you just need to find ways of getting experience in leadership. What are the best ways to do this?
Discover your transferable skills in your current role
Before you start scouring the executive job boards, it's important to look at the qualities you have right now, and if they apply to leadership-oriented roles. Transferable skills are a boon in the modern business world and if you are in a job where you don't have the opportunity to be in charge of others, perhaps it's time to step up to the plate?
You need to find opportunities to lead a project or something from beginning to end in a group. Setting goals, managing people and all the formalities associated with being a leader all starts with small projects.
Gradually, you start to see how the bigger picture works, but at the very beginning, you need to hone your skills, maintain focus, and see what you've already got.
Get a mentor
If you have no experience of leadership and you want to go into an industry that utilizes your skills, you've got to get experience in the industry in one way or another. Getting a mentor that can show you where you're going wrong is crucial, but also, a mentor can guide you through the process.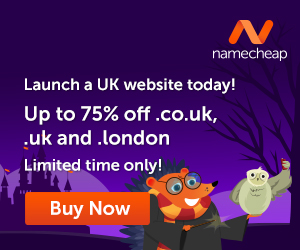 Learning how to find the right mentor is gold dust, but also, don't expect it to be an easy ride. They can certainly point you in the direction of the right literature, but you also need to understand that it's a long work in progress. The great leaders don't hit the top and then think that they are done.
Change, change, change
Adapting to this is an essential component of any great leader. As you learn to roll with the punches, it becomes the foundation of your style. We have to remember that in leading a team or a company, there will be things beyond our control, but we have to get them into a state where we can control them.
This requires adapting to so much change, by anticipating events, but also learning how you react under pressure. Business stress is part and parcel of everyday existence, but being a leader that can truly cope knows that it's not important.
Being a leader isn't just about learning the skills and duties, it's about how to become that person, and this can be a major change of character.
---
Images courtesy of Pixabay and Pexels.
When you learn how to create your own blog you get to choose the things that you write about. You can also use the blog to make extra income.
Here is where I learned how to create my own blog and connect with people who helped me along the way.
Make Another Dream A Reality – Get Your FREE Hobby Makeover Guide TODAY – This is your motivation to make a new start in your life.