How Are You And Your Team Being Productive During Lockdown Period?
The whole idea of you being productive during lockdown may not be too far from the new 'normal' when it comes to the work scene these days. Coping with the current lockdown has been tough for all kinds of businesses, but having the opportunity to have your teamwork from home can ensure that your company stays afloat.
Staying as productive as possible whilst working out-of-office is often tough...
Staying as productive as possible whilst working out-of-office is often tough, as there are many distractions and difficulties related to the home environment that could see progress levels drop dramatically.
Luckily, there are certain steps that you can follow to ensure that your staff can be as productive as possible whilst working from home during a lockdown, and it couldn't be easier to begin implementing these handy hacks today.
So, if you would like to find out more, then read on to uncover some of the best tips and tricks that you can make the most of now to help inspire your team to thrive.
Invest In Tech
One of the most important things you should do to allow your team to continue their journey to optimum productivity is to invest in the right technology for the job. If your staff does not have access to super-fast laptops or personal computers then they will of course be falling at the very first hurdle, and the responsibility is on you to figure out a solution.
Each member of your team needs to be able to utilize similar platforms at home as they would in the office, and this likely calls for an advanced method of file sharing and management. Failing to implement an effective system could damage productivity, so the argument detailing the FileCenterDMS vs PaperPort software debate will be of real use.
Security becomes a whole new ball game when your team has to work from home, as it's far more difficult to monitor the use of the equipment and therefore protect your systems as a whole. Be sure to install the correct firewall and antivirus software to block as much malicious activity as possible.
Offer Advice & Support
You must make an effort to offer advice and support for your team throughout their stay at home journey and being productive during lockdown, as there are many simple tips that you can provide which might actually transform the way they operate.
First of all, distractions are going to be a big obstacle to overcome – guidance could entail the use of headphones playing lyric-free music, that can drown out background noise yet still allow you to focus.
Dedicating regular shift patterns may also help, as keeping to a normal routine is of real benefit during times of disarray. It's a good idea to let your team know that you are always there to answer messages, emails, or phone calls, whether they are in regard to work or any other issues that they may be experiencing right now.
Helping them to overcome these problems will likely lead to increased focus, therefore boosting productivity as a result.
Needing assurance that your team is being productive during lockdown has never been so simple when you are able to make the most of the top tips and tricks detailed above. Motivating your staff remotely can often seem tricky, but these handy hacks make a huge difference.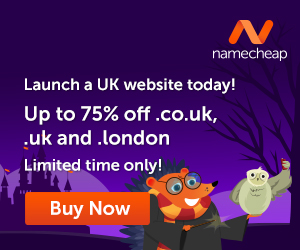 ---
Images courtesy of Pixabay, UnSplash, and Pexels.
Do you know that the more you use your brain, the better it is for you? AND, the more difficult it becomes to get 'old'? Yup, the brain is really a 'muscle', and the more you 'exercise' it, the better and stronger it becomes. With that said, let's see how we can make the brain better.
How about that second career? Ever thought about writing? Or even have someone write for you if you think this would be a better alternative? Well, how about creating your own website? Letting your voice be heard…without actually talking…but using words online. We all have a story within us…what's yours?
The time is NOW, step out into the world of possibilities…do something different and discover new horizons. It is not difficult and certainly easy when you know the way to do it.
Let me introduce you to Wealthy Affiliate, the place where I learned how to create a website and 'let my voice be known'. This is where I learned how to create my own blog and connect with people who helped me along the way.
Get your free hobby makeover guide I created to help you get started.
In it, I will tell you:
When you learn how to create your own blog, you get to choose the things that you write about. You can also use the blog to make extra income.
Make Another Dream A Reality – Get Your FREE Hobby Makeover Guide TODAY – It is your motivation to make a new start in your life…no matter where you are – geographic location is NEVER a problem either, especially when you live the laptop lifestyle.
Photo by ThisIsEngineering from Pexels