Protect Your Company Name And The Various Aspects Of Its Operation
As a business owner, you need to do what it takes to protect your company name and the various aspects of its operation. It takes a lot of time, effort, and financial investment to run a business of any size or in any field of specialism. This is because you have to:
get things up and running

brand yourself

create a website

focus on product development

conduct market research

manage social media

curate advertising and marketing campaigns… the list goes on and on.
So, once you get your business up and off the ground and you're generating a profit and making a name for yourself, you're going to want to keep things this way. You don't want any internal or external threats to bring all of your hard work crashing down.
You don't want any internal or external threats to bring all of your hard work crashing down.
It really doesn't take much to destroy a company. So, you have to be vigilant and do your utmost to protect all areas and aspects of your business and brand. Here are a few of the many varied areas you can focus on when it's a question to protect your company name!
Business Data
First, let's focus on your business' data. Put simply, data is any information that your business takes. It can be any:
fact

word

number

figure

observation

measurement

or anything else.
As you can imagine, your business collects all sorts of data on a day to day basis. The problem is that much of this data will be private – for example, customer data, employee data, or any other data that includes any personal data.
At the same time, you face the threat of cybercriminals trying to get their hands on this data. It could be used to commit identity fraud, theft, and more.
So, you need to make sure that you protect data at all times. Not only for the sake of protecting private and confidential information, but also to ensure that you don't face legal action for breaking data protection rules and regulations.
On top of this, you want your customers, staff, and others to feel they can trust you and to continue to engage with you. You can implement proper data protection with specialist software and by training both yourself and your staff in the field to ensure that mistakes aren't made and that data isn't leaked!
Legal Action
Your business can face legal action from so many fronts. As an employer, it's your responsibility to ensure that health and safety precautions are implemented in the workplace to ensure that all staff has a safe environment to work within and to ensure that no staff members are asked to complete dangerous or potentially dangerous tasks.
If you have commercial premises that members of the public can enter, such as a traditional brick and mortar store, you need to make sure that this space is safe and adheres to health and safety guidelines too. If you fail to do this, you could see legal cases for personal injury and other issues.
You need to make sure that none of your employees face harassment in the workplace. You need to make sure that there's no prejudice in your workplace. There are all sorts of areas that you need to focus on to ensure everyone is safe and protected.
If you fail to do this, you will need to reach out to a business attorney to deal with the legal cases that may be posed against you.
Intellectual Property
You spend a lot of time creating your brand. You'll invest heavily on:
branding and rebranding

logo design

finding the best brand colors

branded fonts

an aesthetic

product design and development.
So, it can be extremely frustrating when others take your ideas and profit from them, taking your customers from you as they're able to charge less for the final product, as they haven't had to invest in the research and services that you have to create what they're using.
This is why it's extremely important that you protect your intellectual property. If you copyright and trademark all of these things, others legally won't be able to use them. If this happens, you can send an official cease and desist notice to put an end to their actions. Should this occur when someone fails to comply, you can then take legal action to reclaim your losses as a consequence of this theft.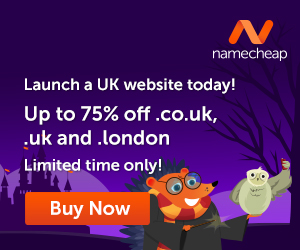 Business Reputation
Nowadays, people are spending more and more time online. Our staff is spending more time online. We're collaborating with social media influencers who spend a lot of time and voice their opinions online. It's important to closely monitor what people affiliated with your company and brand are doing and saying online.
If your business is closely tied to someone and they start expressing racist, sexist, homophobic, transphobic, ableist, or other views that harm others in society, you need to take action and disconnect from them as quickly as possible. You don't want your brand to be associated with these things.
Not only from a moral standpoint, but from a profit-related standpoint too. Customers are likely to boycott companies who stand by and allow prejudiced behavior. Really, you should take an extra step and condemn prejudiced behavior in general. This will help to create a change in society that we need to see. Ben & Jerrys are a great example – standing by what they deem is right rather than taking a back seat.
These are just a few different ways you need to protect your company name. It sounds like a lot. But you really do need to focus on each area in order to make sure you don't make a financial loss, don't ruin your business' reputation and to ensure your business can move forward, still making profits and becoming a dominant name in its field.
---
Images courtesy of Pixabay, UnSplash, and Pexels.
Do you know that the more you use your brain, the better it is for you? AND, the more difficult it becomes to get 'old'? Yup, the brain is really a 'muscle', and the more you 'exercise' it, the better and stronger it becomes. With that said, let's see how we can make the brain better.
How about that second career? Ever thought about writing? Or even have someone write for you if you think this would be a better alternative? Well, how about creating your own website? Letting your voice be heard…without actually talking…but using words online. We all have a story within us…what's yours?
The time is NOW, step out into the world of possibilities…do something different and discover new horizons. It is not difficult and certainly easy when you know the way to do it.
Let me introduce you to Wealthy Affiliate, the place where I learned how to create a website and 'let my voice be known'. This is where I learned how to create my own blog and connect with people who helped me along the way.
Get your free hobby makeover guide I created to help you get started.
In it, I will tell you:
When you learn how to create your own blog, you get to choose the things that you write about. You can also use the blog to make extra income.
Make Another Dream A Reality – Get Your FREE Hobby Makeover Guide TODAY – It is your motivation to make a new start in your life…no matter where you are – geographic location is NEVER a problem either, especially when you live the laptop lifestyle.
Photo by ThisIsEngineering from Pexels