Why Do Financial Planning – Is It Necessary?
You might ask yourself – why do financial planning – is it necessary? Well, in my opinion, the answer is a resounding 'YES'. It NEVER matters how much money you have, it is all about the mindset and how to manage the money you have – a more important spin on the subject.
Read more and see what this contributed article has to say.
When you've got a bank account that often seems like it's lacking something, namely, money, and you've got plenty of ideas and no plans to execute them, you can feel very stuck with your finances.
It NEVER matters how much money you have, it is all about the mindset and how to manage the money you have!Click To Tweet
And there's a lot of people in a position like this, and remembering that you're not alone in this kind of struggle is a great way to convince yourself to keep going through it.
Hey, just consider this time of your life perfect for getting the right practice in for when you do finally open up that business and don't fancy relying on an accountant!
So if you've been looking for a bit and asking yourself – why do financial planning – then this is the post to read through.
Take a few minutes and get inspired to change your monetary situation, no matter how dire it seems to be right now.
Does this remind you of anyone?
Try To Take A Risk
Of course, this might seem the absolute last thing you want to do right now, but when it comes to long term financial planning, having a risk pay off is one of the best ways forward.
Just think about it – you do actually open up that aforementioned business, or you find a line of stock that's reliable enough for you invest a bit in, and then you start bringing in thousands every month. That'd be more than enough to tide over the person you are now, and might just be the start of something amazing for your future self!
But aside from that, life is there to be enjoyed, and taking a financial risk can simply mean taking a holiday or finally buying that car you like. As long as you know spending that money will be worth it – that you'll get enough of an experience, or enough use out of what you're buying, and you won't have to look back in anger.
Get More Confident With Your Money
You might be afraid to touch it, you might want to stash it all in a bank account and forget about it until you absolutely need it, but the motivating factor is still the same – you're nervous about spending your money, and you never want to have to face a big decision concerning it unless you absolutely have to.
And that's what's tripping you out; you can become very money smart if you just give yourself more of a chance.
That means one of the main ways to take your financial planning to the next level is by learning what you can do with your money, the rules and regulations concerning any move you might want to make, and whether you are tax-savvy enough.
You can take a course, you can simply look some things up, you can do whatever you feel is the right way for you! As long as you don't let your finances paralyze, you're going to be a lot more informed about your financial planning in the future.
Look For The Right Aid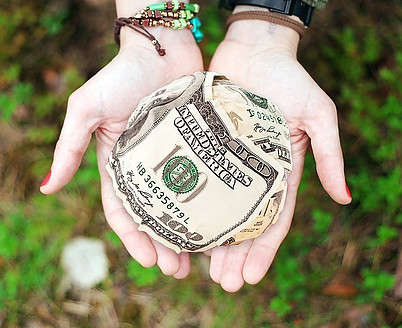 Financial aid is something a lot of us are looking for. Indeed, if you're reading this, you're probably in need of some right now!
Whether it comes in the form of someone offering you some money to tide you over until the end of the week, or you ask an expert what bet you should put on at the races, or you hire an accountant to take care of your taxes, there's multiple professions and ways you can get some financial aid on your side.
And one of the best is to simply look for some advice, so make sure your research time doesn't go to waste. There's always going to be help out there for your financial plans whenever you need it, as long as you know where to look and who to turn to.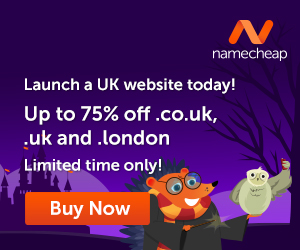 Not all financial advisors are created equally after all, and you're going to want to know how to find a financial advisor properly before you settle on a person that looks trustworthy enough.
You're putting your entire livelihood into their hands, and that should never be a light decision on your part.
Ready To Get Financially Savvy?
You should be!
Now's your chance to make sure you've got everything you need in place for your future plans, whatever those may be, as you're going to need good finances on your side – whether you need better credit, or you just want to bulk out your savings!
I also found a very note-worthy article on the SoFi website and it is definitely worth your eye-balls – IRA vs 401(k)—What is the Difference? Check it out as you continue your research on your financial planning journey.
I hope this answers your question about 'why do financial planning' and gets your mindset in the right place for your personal success. All the best.
---
Images courtesy of Pixabay, UnSplash, and Pexels.
Do you know that the more you use your brain, the better it is for you? AND, the more difficult it becomes to get 'old'? Yup, the brain is really a 'muscle', and the more you 'exercise' it, the better and stronger it becomes. With that said, let's see how we can make the brain better.
How about that second career? Ever thought about writing? Or even have someone write for you if you think this would be a better alternative? Well, how about creating your own website? Letting your voice be heard…without actually talking…but using words online. We all have a story within us…what's yours?
The time is NOW, step out into the world of possibilities…do something different and discover new horizons. It is not difficult and certainly easy when you know the way to do it.
Let me introduce you to Wealthy Affiliate, the place where I learned how to create a website and 'let my voice be known'. This is where I learned how to create my own blog and connect with people who helped me along the way.
Get your free hobby makeover guide I created to help you get started.
In it, I will tell you:
When you learn how to create your own blog, you get to choose the things that you write about. You can also use the blog to make extra income.
Make Another Dream A Reality – Get Your FREE Hobby Makeover Guide TODAY – It is your motivation to make a new start in your life…no matter where you are – geographic location is NEVER a problem either, especially when you live the laptop lifestyle.
Photo by ThisIsEngineering from Pexels