How You Can Cope With Change Especially Remote Business Strategies
Having some type of handle on remote business strategies, especially in our current work medium, will surely go a long way. While the shift towards remote workers has been a trend for some time now, few things could possibly have energized that trend quite as effectively as the coronavirus has.
A lot of business owners are finding that their employees can actually get a lot more engaged when they have some flexibility and control to work how they want. However, that doesn't mean it's all sunshine and roses.
There are some difficulties that come with running a remote business. Here are a few of them as well as a few remote business strategies to help you fight them.
The Productivity Problem
One of the biggest concerns is that employees are going to be less productive when they're given too much freedom. A lot of remote business owners have found the opposite, but it's still something you should keep an eye on.
Using KPIs to measure performance and screen-share software that lets you see what your team is doing can help with precisely that. Allowing people to be even more flexible to work when they are at their most energetic can help, too.
Managing Miscommunication
When you can no longer simply pop into someone's office to ask them a question, communication is going to get much trickier. If your team is left to decide whether to email, IM, or call, it can lead to a lot of cross wires, distraction, and miscommunication, leading to more mistakes.
Team communication platforms like Slack can help you centralize and track everything, so getting in touch is much more convenient and you can check up on multiple organized conversations when it suits you best.
The Risk To Your Data
It's not just your workers you have to worry about, but the valuable customer and company data that you give them access too, as well. This can be a potentially sensitive issue when it comes to remote business strategies. Make sure that you're working with teams like Levit8 IT Solutions when making the transition to remote work so that you can put all security provisions in place.
Ensuring your team is using secured connections, encrypting data with VPNs, and equipping them with things like professional-grade antivirus and firewall software is crucial. You have to train them to be more vigilant to threats as well, as things like phishing scams are on the rise as a result of the coronavirus.
Isolation Is A Real Issue
The lockdown is making us all a bit more prone to mental health woes, and work stress can add to that. Having good bonds and connections with your coworkers can help fight that.
There are team-building exercises you can do even with remote workers, or you can organize online board game breaks during one day of the week. Perhaps most important is having face-to-face communication on webcam to make sure that your team keeps that visual connection with one another. Otherwise, the ties between coworkers can start to fray.
The remote business strategies above aren't going to make everything smooth sailing, but they can at least help you be more aware of the different dangers out there, getting you thinking about solutions that are applicable to your business, too.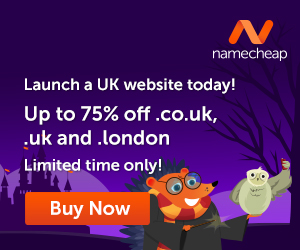 ---
Images courtesy of Pixabay, UnSplash, and Pexels.
Do you know that the more you use your brain, the better it is for you? AND, the more difficult it becomes to get 'old'? Yup, the brain is really a 'muscle', and the more you 'exercise' it, the better and stronger it becomes. With that said, let's see how we can make the brain better.
How about that second career? Ever thought about writing? Or even have someone write for you if you think this would be a better alternative? Well, how about creating your own website? Letting your voice be heard…without actually talking…but using words online. We all have a story within us…what's yours?
The time is NOW, step out into the world of possibilities…do something different and discover new horizons. It is not difficult and certainly easy when you know the way to do it.
Let me introduce you to Wealthy Affiliate, the place where I learned how to create a website and 'let my voice be known'. This is where I learned how to create my own blog and connect with people who helped me along the way.
Get your free hobby makeover guide I created to help you get started.
In it, I will tell you:
When you learn how to create your own blog, you get to choose the things that you write about. You can also use the blog to make extra income.
Make Another Dream A Reality – Get Your FREE Hobby Makeover Guide TODAY – It is your motivation to make a new start in your life…no matter where you are – geographic location is NEVER a problem either, especially when you live the laptop lifestyle.
Photo by ThisIsEngineering from Pexels