Finding Benefits To Offer Your Employees
Finding benefits to offer employees is not only advisable but really encouraged in any business – small or established. It's very common to see various benefits being added to job descriptions alongside the normal salary which is on offer.
Employers do this to make their jobs look more desirable, encouraging those with the very best resumes to apply, without having to spend huge amounts on the whole thing.
Of course, though, when you're trying to do this with your own recruitment, it can get a little challenging to know exactly which benefits you should be offering. To help you out with this, this post will be exploring some easy benefits which can be added to the jobs you're offering.
Government Schemes
Governments around the world are always working to help employers and the people working for them. Government schemes usually revolve around things like the environment, but this doesn't mean that they aren't good for the people receiving them.
For example, a lot of places have cycle schemes which make it easier for employees to buy a bike. This is designed to get cars off of the road and encourage people to live a healthier lifestyle, but also means that people can get their hands on a much nicer bike than they would get on their own.
Of course, there are other schemes which fall into this category.
Health & Medicine
Staying healthy can be an expensive game, and a lot of people don't quite realize how much it can cost when they find themselves staring at medical bills. Even a trip in an ambulance can cost a small fortune.
Depending on the amount of employees you have, you should be able to get a discount on products like health and vision benefit insurance. This would cover medical issues and the glasses your team members wear; both of which are essential to their work with you.
It always makes sense to offer benefits like this if it falls within your budget, as having your employees out of work for sickness or injuries can end up costing a lot more.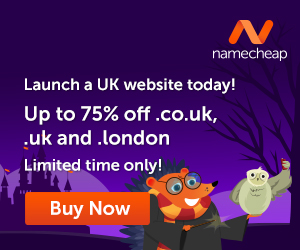 Entertainment & Fun
Employee benefits don't have to be boring, and there are options out there which can provide your team with loads of entertainment. Season tickets for sports teams, corporate vacations, and a range of other fun benefits can come with the jobs you offer.
These are some of the best benefits to talk about in your job descriptions, as people will get excited about the idea of doing things like this with work.
Of course, though, you have to be careful to make sure that everyone working in the business has access to these benefits, as it could be viewed as unfair if half of the team is off having fun while the others are working hard.
With all of this in mind, you should be feeling ready to take on the challenge of finding benefits to give to your employees. A lot of companies struggle with work like this, finding it hard to know what needs to be done to attract the best candidates to their roles. It doesn't have to be difficult with the right effort, though.
---
Images courtesy of Pixabay, UnSplash and Pexels.
When you learn how to create your own blog you get to choose the things that you write about. You can also use the blog to make extra income.
Here is where I learned how to create my own blog and connect with people who helped me along the way.
Make Another Dream A Reality – Get Your FREE Hobby Makeover Guide TODAY – This is your motivation to make a new start in your life.