Where Are The Best Places To Advertise Your Business?

Do you want your business to grow? You do? That's great, but it means you have to bring in more customers. Knowing the best places to advertise your business is a surefire way to start! With more customers, you can make more sales, leading to higher profits and the ability to invest in your business. As a result, you will expand and become bigger than ever before.
How do you gain all of these new customers? Well, it largely stems around marketing/advertising your business to new people. You get your company out there for all to see, and they come to see what all the fuss is about. Advertising can be a massive waste of money or an excellent investment – it all depends on where you promote your business. The options are endless, but here are three places where you will see the best results:
Online
Yes, advertising any business online is probably the most efficient way of doing things. With online ads, most businesses gets shown directly to any targeted market. This ensures that people who are already interested in what you offer will see the ads. Thus, it increases the likelihood of making conversions and gaining new customers. Plus, there are loads of places you can advertise your business online; social media, search engines, websites, and online videos.
Billboards
Billboards are one of the most effective places and definitely one of the best places to advertise your business, especially when it comes to using print advertising for your business. Consider the positioning of all the billboards you see; they're in areas of high traffic. This means that thousands of people can drive or walk past one's custom billboard every single day. While you might not target your specific audience, there's an increased chance that they will see it. It's far better than, say, taking out an advert in the local paper. These ads can easily be missed, and there's no telling who will read them. With a billboard, you guarantee thousands of eyes on it every single day.
Public Transport Stations
Similarly, public transport stations offer vast amounts of foot traffic. People come and go every day, meaning your adverts can be seen by tens of thousands of people. They're particularly effective in bus stops or on train station platforms. While people are waiting for their ride, they will be drawn to your adverts. The beauty of it is that there's time for them to take in the ad and learn about your offerings. Some people may even look up your business right there and then. Again, you don't target a specific market, but you can get a lot of leads when advertising in this specific place.
These three options have been chosen because they allow you to broadcast one's company to loads of people every day. Plus, they end up being more cost-effective than other options. This may sound controversial, but TV advertising is probably the main one to avoid. Who watches TV these days? More specifically, who bothers to watch adverts? TV advertising's success rates are very slim, particularly compared to how costly it is to film an advert and pay for it to be on during a particular time slot. Instead, stick to these three ideas! These are a few suggestions as to the best places to advertise your business. A great place to start. 
---
Images courtesy of Pixabay, UnSplash, and Pexels.
Do you now that the more you use your brain, the better it is for you? AND, the more difficult it becomes to get 'old'? Yup, the brain is really a 'muscle', and the more you 'exercise' it, the better and stronger it becomes. With that said, let's see how we can make the brain better.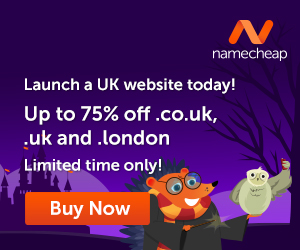 How about that second career? Ever thought about writing? Or even have someone write for you if you think this would be a better alternative? Well, how about creating your own website? Letting your voice be heard…without actually talking…but using words online. We all have a story within us…what's yours?
The time is NOW, step out into the world of possibilities…do something different and discover new horizons. It is not difficult and certainly easy when you now the way to do it.
Let me introduce you to Wealthy Affiliate, the place where I learned how to create a website and 'let my voice be known'. This is where I learned how to create my own blog and connect with people who helped me along the way.
Get your free hobby makeover guide I created to help you get started.
In it, I will tell you:
When you learn how to create your own blog, you get to choose the things that you write about. You can also use the blog to make extra income.
Make Another Dream A Reality – Get Your FREE Hobby Makeover Guide TODAY – It is your motivation to make a new start in your life…no matter where you are – geographic location is NEVER a problem either, especially when you live the laptop lifestyle.
Photo by ThisIsEngineering from Pexel