Key Steps For Better Business Collaboration In The Workplace
Better business collaboration among your team helps everyone to work well together. When all of your employees are collaborating well, they can be more productive, communicate well, and produce better results.
However, improving collaboration isn't always as easy as you might like it to be. It can be tough to get people working together as a team, even when you have lots of tools to help them.
People can feel like they're not really connected to the rest of their team or feel unenthusiastic about joining in with everyone. If you want to improve and ensure better business collaboration, take a look at some of the suggestions below.
Image from Pixabay – CC0 License
Encourage Socializing
If you want your employees to work well together at work, you should encourage them to socialize both in and out of work. When they form relationships with each other, they can feel more comfortable working together.
They don't have to be best friends to benefit from socializing in different contexts. Whether it's chatting on their breaks or meeting for after-work drinks, it can help them to bond and get to know each other better.
You could encourage more socializing by providing places in the workplace to gather and relax, as well as setting up events to attend.
Centralize Your Digital Files
When your team needs to collaborate, having access to all necessary files is essential. It's even more important when you have a remote team that may need to access files from different locations.
Using a platform to centralize and secure your data makes it possible for everyone to collaborate on their work. When you use a service like PacGenesis, you can have everything set up for you.
The right platform will ensure your files are secure, no matter who is accessing them, where they are or what device they're using.
Use Video Conferencing
Recent events have meant that people have been using video conferencing a lot more than they ever have in the past. This is indeed a great way when it comes to better business collaboration. It's very convenient for remote workers and for setting up meetings with people in different locations.
While it's not necessary to use video, it can be better for collaboration compared to other tools. When you use video conferencing, everyone can see each other, which can make it easier to communicate.
You can see everyone's faces and hear each other's voices, which can help to reduce misunderstandings or confusion. It can also be a quicker way to collaborate compared to some other options.
Create a Community Environment
In your workplace, creating an environment that feels like a community can help everyone to collaborate. One thing that you can do is help people to feel like their voices are heard. Give them opportunities to speak up, whether it's in meetings or other ways they can provide feedback or ask questions.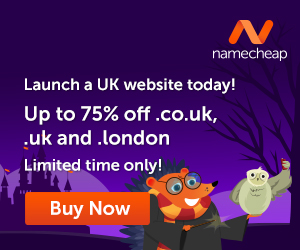 However, it's important to create balance and avoid expecting everyone to attend constant meetings. No one wants them to get in the way of their work.
Better business collaboration could be yours if you provide your team with the things that they need.
---
Images courtesy of Pixabay, UnSplash, and Pexels.
Do you know that the more you use your brain, the better it is for you? AND, the more difficult it becomes to get 'old'? Yup, the brain is really a 'muscle', and the more you 'exercise' it, the better and stronger it becomes. With that said, let's see how we can make the brain better.
How about that second career? Ever thought about writing? Or even have someone write for you if you think this would be a better alternative? Well, how about creating your own website? Letting your voice be heard…without actually talking…but using words online. We all have a story within us…what's yours?
The time is NOW, step out into the world of possibilities…do something different and discover new horizons. It is not difficult and certainly easy when you know the way to do it.
Let me introduce you to Wealthy Affiliate, the place where I learned how to create a website and 'let my voice be known'. This is where I learned how to create my own blog and connect with people who helped me along the way.
Get your free hobby makeover guide I created to help you get started.
In it, I will tell you:
When you learn how to create your own blog, you get to choose the things that you write about. You can also use the blog to make extra income.
Make Another Dream A Reality – Get Your FREE Hobby Makeover Guide TODAY – It is your motivation to make a new start in your life…no matter where you are – geographic location is NEVER a problem either, especially when you live the laptop lifestyle.
Photo by ThisIsEngineering from Pexels