Is Your Business Really As Eco-Friendly As You Think It Is?
Finding ways to make your business more eco-friendly is so important because consumers pay attention to your social environmental responsibility.
If you can show that you are taking measures to reduce your impact on the environment, it improves your public image and customers are far more likely to buy your products, especially in light of your social environmental responsibility awareness.
Most business owners understand this already, and there are a lot of simple measures that you can take to reduce your impact on the environment. However, there are so many things that cause damage to the environment and most businesses miss out on a lot of important things.
These are some of the lesser known social environmental responsibility issues that your business may be missing.
Cleaning Products
Most standard cleaning products are made with a lot of harsh chemicals that are not great for the environment. When you use these products on a regular basis, there is a chance that they could be doing some damage to the surrounding environment.
The packaging that they come in may also not be recyclable, so you are contributing to landfill in a big way. The good news is, this problem has been recognized, so there are a lot of green alternatives out there.
Make sure that you do a little research into the cleaning products that you are using and use environmentally friendly ones instead.
If you use a cleaning service in your office, you should speak with them about this issue. You can request that they only use environmentally friendly products and if they are not willing to do that, find a new service. No harm in damaging your efforts when ti comes to social environmental responsibility on a whole.
Uniforms
If your employees wear uniforms, you need to check what they are made from. 9 times out of 10, it will be a plastic based fiber that does not break down, and that is a big problem. The good news is, there are some great alternatives that you can use, like Lyocell.
This is a much better option because Lyocell is an environmentally sustainable fiber derived from wood. It is a very light and breathable material, so you are not making any sacrifices where comfort is concerned, and you can reduce your impact on the environment.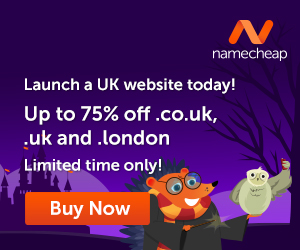 Electronic Waste
It is important for businesses to upgrade technology so they can maintain efficiency, but what happens to all of those old computers and devices? If they are thrown in the bin, that is incredibly bad for the environment so you need to ensure that you are disposing of them properly.
There are a lot of charities that will take them off your hands and they can be used for local schools and other organizations that may benefit from free computers.
If that is not an option because the devices are not in good working order, you need to ensure that they are taken to a recycling center and dealt with properly. It is a small but necessary part of your business's social environmental responsibility.
These are very important environmental issues that a lot of businesses miss. If you want your business to be truly eco-friendly, you need to deal with these problems.
---
Images courtesy of Pixabay, UnSplash and Pexels.
When you learn how to create your own blog you get to choose the things that you write about. You can also use the blog to make extra income.
Here is where I learned how to create my own blog and connect with people who helped me along the way.
Make Another Dream A Reality – Get Your FREE Hobby Makeover Guide TODAY – This is your motivation to make a new start in your life.