Interesting Business Growth Trends For 2022

Are you looking to grow your small business in 2022? What you need is a solid strategy to help you succeed. There are many tactics you can use to grow your small business, for some bright ideas today, consider these four business growth trends.
1. The Customer Experience
Businesses across all industries must closely consider the customer experience. The customer experience, or CX, refers to the relationship between your company and your customers. CX encompasses every interaction, whether it's a telephone call, a messaging exchange with a chatbot, or reading a social media post. Every interaction that your business has with a customer can either enhance the customer experience or compromise it.
To improve CX, businesses need to adopt a customer-centric strategy, making sure that every customer feels valued. With the help of market research, businesses can focus on customer needs, ensuring that they deliver. With the help of a CRM system, brands can provide a seamless customer experience. Brands should focus on their websites, making sure that these sites are easy to navigate. All content should be relevant and creative, helping customers to engage with your brand.
2. Hybrid Workplaces
Covid-19 has changed the way that we work, and numerous companies are developing hybrid work models. Hybrid work models allow employees to work from the office for part of the week, and from home for the rest of the time. Hybrid workplaces have many benefits including:
Offering more flexibility is a great way to improve your company culture.

Research shows that employees are more productive when working remotely.

Helps staff to improve their work-life balance, avoiding burn-out and high staff turnover.

Hybrid works can be helpful to boost business efficiency.
Some businesses have discovered that they work better as a fully remote model, and have chosen to give up the office space altogether. Thanks to modern technology and services, there are many ways to support a remote business. With the help of virtual office address services and communication software, businesses can improve their efficiency.
3. Artificial Intelligence
Companies are using artificial intelligence to boost the efficiency of their operations and facilitate growth. Modern companies demand real-time responses, and brands are meeting these needs with the help of chatbots and virtual assistants. Using artificial intelligence businesses can collect plenty of data, and use this data to offer personalized marketing experiences. There are several other ways that businesses can use artificial intelligence including:
AI can be used to support recruitment processes.

Predict consumer interests and market shifts.

AI can be implemented to automate various business processes.
4. Influencer Marketing
The influencer marketing industry is rapidly growing, if your business hasn't got involved in 2021, there's plenty of time next year. Working with influencers can help brands to improve CX, boost engagement, and build trust. According to data from DMI, '49% of consumers depend on influencer recommendations.' To find influencers to collaborate with businesses can check out platforms like Ninja Outreach, BuzzSumo, Klear, or Upfluence.
If you're keen to grow your business it's certainly worth keeping up with the latest trends. These key areas of focus will help to inform your growth strategy for 2022.
Business Growth Trends For 2022
---
Images courtesy of Pixabay, UnSplash, and Pexels.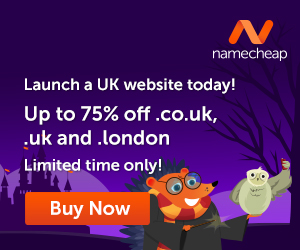 Do you know that the more you use your brain, the better it is for you? AND, the more difficult it becomes to get 'old'? Yup, the brain is really a 'muscle', and the more you 'exercise' it, the better and stronger it becomes. With that said, let's see how we can make the brain better.
How about that second career? Ever thought about writing? Or even have someone write for you if you think this would be a better alternative? Well, how about creating your own website? Letting your voice be heard…without actually talking…but using words online. We all have a story within us…what's yours?
The time is NOW, step out into the world of possibilities…do something different and discover new horizons. It is not difficult and certainly easy when you know the way to do it.
Let me introduce you to Wealthy Affiliate, the place where I learned how to create a website and 'let my voice be known'. This is where I learned how to create my own blog and connect with people who helped me along the way.
Get your free hobby makeover guide I created to help you get started.

In it, I will tell you:
When you learn how to create your own blog, you get to choose the things that you write about. You can also use the blog to make extra income.
Make Another Dream A Reality – Get Your FREE Hobby Makeover Guide TODAY – It is your motivation to make a new start in your life…no matter where you are – geographic location is NEVER a problem either, especially when you live the laptop lifestyle.
Photo by ThisIsEngineering from Pexels