What Is Your Business Plan Exit Strategy – Do You Have One?
Have you heard the term – business plan exit strategy? In the investing world, commentators regularly talk about the importance of having an "exit strategy." In this context, they're merely referring to the point at which you'll sell.
Exit strategies make a lot of sense because they help you maximize your gains and minimize your losses. Stocks and shares don't remain great value forever. Eventually, they rise above fair value (whatever you consider that to be) and it no longer makes sense to hold them. Any future gains, according to your model, represent an excessive risk.
Entrepreneurs should have an exit strategy in the business world too. Just because you're risking your capital on a personal endeavor doesn't change the underlying economics. You still want to protect your wealth as much as possible. After all, you're investing in it because you want to make substantial returns.
A lot of entrepreneurs, however, build their companies without a viable business plan exit strategy, and that's when trouble can start.
Exit strategies aren't admissions of failure. Instead, they're a form of insurance. You specify in advance the point at which running your business is no longer worth it, and then commit to ending it, should you reach that point. Not all companies are destined for success.
Hopefully, you'll never have to use your exit strategy or file for business bankruptcy, but you might. Around four out of five companies fail in the first five years, and the vast majority collapse in the long-term, even after experiencing substantial success. Exit strategies are vital for getting out of a capital-consuming enterprise, and into one that creates it.
So how can you build a robust exit strategy for your business? Take a look at the following ideas:
Plan For Potential Failure From The Outset
Ideally, you never want to get to the position where your company goes into receivership. If possible, you want to define the terms of your exit from an industry, not somebody else. Leaving your company should be voluntary, not something forced upon you by circumstances.
Exit strategies should, ideally, be a part of your original business plan. You need to make clear when you leave your company in quantifiable terms. Thus, you might decide to abandon your ideas if you lose more than $50,000 in the first two years, or if you're not profitable before year four.
Think About Who Might Buy Your Business
Even failing companies are still valuable. There may, therefore, be investors willing to take yours on for a bargain price, providing you with a bit of cash, and allowing you to get out without being forced into liquidation.
Before you even start trading, think carefully about who might want to buy your company. Create a list of people you could approach if one day you find your cash flow in crisis and lines of credit dried up.
Sell To People Who Will Take Your Business In The Right Direction
Finally, when selling, think carefully about who you want to pass your business onto. Some owners will continue to work hard towards your original mission. Others won't. And remember, it isn't always a 'one size fits all' when it comes to business and any business plan exit strategy.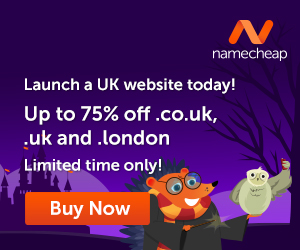 ---
Images courtesy of Pixabay, UnSplash, and Pexels.
Do you know that the more you use your brain, the better it is for you? AND, the more difficult it becomes to get 'old'? Yup, the brain is really a 'muscle', and the more you 'exercise' it, the better and stronger it becomes. With that said, let's see how we can make the brain better.
How about that second career? Ever thought about writing? Or even have someone write for you if you think this would be a better alternative? Well, how about creating your own website? Letting your voice be heard…without actually talking…but using words online. We all have a story within us…what's yours?
The time is NOW, step out into the world of possibilities…do something different and discover new horizons. It is not difficult and certainly easy when you know the way to do it.
Let me introduce you to Wealthy Affiliate, the place where I learned how to create a website and 'let my voice be known'. This is where I learned how to create my own blog and connect with people who helped me along the way.
Get your free hobby makeover guide I created to help you get started.
In it, I will tell you:
When you learn how to create your own blog, you get to choose the things that you write about. You can also use the blog to make extra income.
Make Another Dream A Reality – Get Your FREE Hobby Makeover Guide TODAY – It is your motivation to make a new start in your life…no matter where you are – geographic location is NEVER a problem either, especially when you live the laptop lifestyle.
Photo by ThisIsEngineering from Pexels