A Few Business Software Application Tips[List]

Image by William Iven from Pixabay
Any business owner should be aware of these business software application tips that can definitely boost their business noticeably.
With so many tools out there to make your business more efficient and productive, it's hard to know which ones to go for. Some are free, some are very costly, and there is software for just about everything from internal collaboration, increased productivity, and sorting out your finances.
It is essential though to embrace technology, and what it has to offer so you should look at incorporating software that your employees, clients, and partners, either already use or can quickly learn to use, but which ones are right for you?
Trello
A user-friendly project management tool, Trello is free, very visual, simplifies tasks, and is very easy to follow. Trello allows you to develop a system to manage your tasks; it saves you time and is a great way to organize and manage yours and your employees' work.
Office 365
Implementing Office 365 can bring many benefits to your organization. Most people are already familiar with it, which makes life easier, but also, anyone using Office 365 can work from anywhere where they have an internet connection.
It is also well-known for providing robust security and reliability, you can pay by subscription-based payment, and teams and users can easily collaborate.
Buffer
A social media management tool which allows you to manage multiple social media accounts at the same time. It doesn't matter what industry you're in today, you need to be hot on social media, and luckily for you, there is a free version of Buffer available, but it does have limitations.
It is definitely worth trying it out first before you pay for an upgrade to see if it works for you.
Templafy
With several different solutions, including Sales Enablement and Sales Collateral Management, this software empowers salespeople to be as efficient as possible throughout the entire sales cycle meaning that they can focus on providing the best service possible to every customer they interact with, from the very first outreach to signing the deal and taking care of the customer relationship.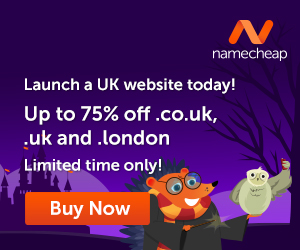 Slack
A high tech tool used for internal communications which people love. Slack allows teams to create their own channels of conversations, video conferences, and they can also create alerts for their objectives.
If you already offer or are going to offer more flexible working, then it is essential to have a platform like this as it means that people can work remotely and at different times but never miss a thing. Having a place where staff can coordinate online is useful and can be extremely beneficial for your company.
Expensify
Even though you want your expenses back, collecting receipts, filling in forms, and making sure you haven't missed anything can be a dreaded task each month. If this sounds like you, then get Expensify, it is a handy tool that keeps track of business expenses, receipts, reimbursements, and business purchases making all of this more manageable for employees, managers, and the finance team too.
It's so clever; it allows you to upload images of receipts and submit purchases for approval right from your phone. Without a doubt, I am sure that you will find at least one of these business software application tips of some benefit to your business. All the best
---
When you learn how to create your own blog you get to choose the things that you write about. You can also use the blog to make extra income. Here is where I learned how to create my own blog and connect with people who helped me along the way.
Make Another Dream A Reality – Get Your FREE Hobby Makeover Guide TODAY – This is your motivation to make a new start in your life.