[List]5 Smart Career Change Options
If you have plateaued in your career or you want a new challenge in a different industry, you are in the right place. Changing careers can be an excellent idea, but you want to make sure you are catching the right waves so that your career change option remains relevant and profitable for many years.
Data Scientist
Data is fast becoming a valuable commodity in the global market, which is why a switch to a data-focused career is such an excellent idea. Data-focused careers include things like data engineering, data research, data visualization, and data science. They are high-paying jobs.
A data scientist will manage and analyze large amounts of data that help to answer key questions in businesses to make them more efficient and profitable. To become a data scientist, you will have to work in a related industry or have a data science degree or something similar.
Software Engineer
Software is used extensively in businesses of all sizes. The software helps businesses to stay organized and productive, but the technology needs to be developed for the needs of specific companies. A software engineer will also develop applications for computers and smartphones.
Software engineering jobs are available in many industries, everything from the tech sector to defense and healthcare. Employment for software engineers is expected to grow by over 20% between 2020 and 2030. This growth rate is significantly faster than the majority of industries.
Automotive Industry
There are big changes happening in the automotive sector. There is a shift towards more sustainable electrified vehicles; there are also changes in the technology used in cars with the advancement of IoT technology. If you have relevant skills, it's smart to shift to the car industry.
To learn more about the wide range of opportunities available in the automotive industry, visit Automotive Recruitment. Some positions in this sector include software architects, programme leaders, account managers, solutions engineers, systems engineers, and many more careers.
Financial Planner
Financial planners are found in many businesses, industries, and households. Financial planning is the process of planning short, medium, and long-term goals, including investments, savings, and estate planning. Financial planners will continue to be needed in the coming years.
People who change to a career in financial planning tend to work in the banking or financial sector prior to their career change. If you are thinking of moving into this area from the university, you will need a degree in a related subject but combine this with industry experience.
Social Media Director
Social media has been instrumental in the growth and success of many businesses, this is another indispensable technology moving forward, and there are new opportunities for it to open up all the time. A social media director oversees all of the social media processes.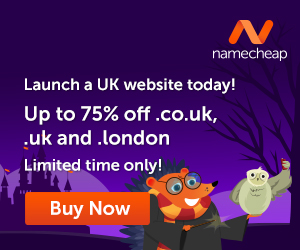 A social media director or a social media specialist will oversee the strategy, voice, and engagement goals; they could also schedule posts, obtain infographics, and monitor metrics. To move into this career, you will need a relevant university degree or a career like journalism.
---
mages courtesy of Pixabay, UnSplash, and Pexels.
Do you know that the more you use your brain, the better it is for you? AND, the more difficult it becomes to get 'old'? Yup, the brain is really a 'muscle', and the more you 'exercise' it, the better and stronger it becomes. With that said, let's see how we can make the brain better.
How about that second career? Ever thought about writing? Or even have someone write for you if you think this would be a better alternative. Well, how about creating your own website? Letting your voice be heard…without actually talking…but using words online. We all have a story within us…what's yours?
The time is NOW, step out into the world of possibilities…do something different and discover new horizons. It is not difficult and certainly easy when you know the way to do it.
Let me introduce you to Wealthy Affiliate, the place where I learned how to create a website and 'let my voice be known'. This is where I learned how to create my own blog and connect with people who helped me along the way.
Get your free hobby makeover guide I created to help you get started.
In it, I will tell you:
When you learn how to create your own blog, you get to choose the things that you write about. You can also use the blog to make extra income.
Make Another Dream A Reality – Get Your FREE Hobby Makeover Guide TODAY – It is your motivation to make a new start in your life…no matter where you are – geographic location is NEVER a problem either, especially when you live the laptop lifestyle.