Careers In Health Care – Something For You?

There are many careers in health care that anyone can make a career out of – it is just a matter of seeing if it is a great fit for your personality.
There are many #careers in #healthcare that anyone can make a career out of - it is just a matter of seeing if it is a great fit for your personality.
If you're looking for a career that can improve your own life as well as others, you might want to consider pursuing a career in the field of healthcare.
Now, this is a wide and varied field, but let's take a moment to take a look at a few different roles and the benefits that come hand in hand with them!
What Kind Of Careers In Health Care Could I Consider?
Healthcare is the organized provision of medical care to individuals or a community of people. This, of course, can cover a wide variety of areas and roles. So, if you're considering guiding your career in this direction, here are just a few different roles that you might like to consider!
Nurse – nurses provide basic care and generally work within hospitals. Their role often entails taking blood or urine samples, monitoring intravenous lines, monitoring patients' conditions, and checking vital signs.
Physician – a physician's role is to diagnose patients and recommend a course of treatment. Consequently, these professionals tend to work in hospitals. If you become a physician, you will generally specialize in a specific area, such as oncology, #pediatrics, or intensive care.
Therapist – there are various different types of therapists out there, but most tend to fall within the categories of physical #therapy or mental therapy. Physical therapists focus on monitoring patients' pain and improving their movement. Mental therapists help to council patients suffering from mental illness.
What Qualifications Will I Need?
Generally speaking, you will not be able to take on any role in the field of healthcare without achieving qualifications or carrying out extended training. Here are some of the qualifications that you will need for the roles mentioned above.
Nurses – to become a nurse, you will have to complete an accredited course. This could be a nursing diploma, an associate degree, or a bachelor's degree.
Physicians – if you want to become a physician, you have a long road ahead of you. You will generally need to complete a four-year undergraduate degree, then spend around four years in medical school, and finally complete between three and seven years of residency training.
Therapists – both physical and mental therapists will need to carry out an accredited course to become qualified. Find out more about this through physical-therapy-assistant.org.
Benefits
There are plenty of pros that come hand in hand with healthcare roles.
Firstly, there will always be demand for healthcare professionals, as there will always be individuals in need of physical and mental health.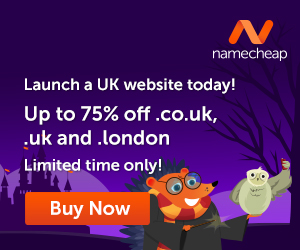 Secondly, most positions come hand in hand with a good wage. One of the biggest benefits of a career in healthcare, however, is that you will head home each day knowing that you have helped people and made the world a slightly better place.
As you can see, there are careers in health care which can be extremely rewarding to be involved with. Hopefully, the above information has helped you to see this!
Images courtesy of Pixabay.
---
You can put your thoughts on paper but learning how to build your own blog is something different. If you have the right training it is not that difficult.
When you learn how to build your own blog you get to choose the things that you write about. You can also use the blog to make extra income. Here is where I learned how to build my own blog and connect with people who helped me along the way.
Click Here and see what it is all about!