Business Focused Careers In Sport
Yes, there is a business aspect to careers in sport – it is not all play! You need to have a system – as with anything else. There are hundreds of types of sports. From curling and horse racing to yoga and even frisbee.
"There may be people that have more talent than you, but there's no excuse for anyone to work harder than you do." – Derek Jeter
The fact remains however that each of these sports goes much deeper than just the players on the field. There are layers of careers here. If you're interested in sports but want to mix that up with business, there might be the perfect career for you below. Read more in this contributed article.
"There may be people that have more talent than you, but there's no excuse for anyone to work harder than you do." – Derek Jeter
Marketing And Communications
Everything you see and hear about a club is usually expertly crafted by the communications department. They are responsible for providing a multi-focused and dynamic communication strategy for their team. You'd need to stay on top off the moving behind the scenes and what is in the media about not only your team but the sport in general.
Strong links with the local media are going to be something that you need to pay attention to, after all, they will be the ones writing about your team and players. Keep them up to date with everything you have going on and highlight all the great things that the team is doing too.
Crafting communications plans that everyone can adhere to when answering questions and keeping a cohesive message across all your platforms is going to be essential – absolutely a great idea in careers in sport.
This is a 24/7 job. Sports are global, so the news will never stop.
President
This one is a biggy when it comes to careers in sport. You won't be responsible for the day to day stuff. Instead, you are responsible for everything and more. Making big decisions on the teams future both from a business perspective and the team, the staffing and even the message that the PR is sending out.
Finances will cross your desk – if you ever get to sit at it too. You'll be able to make a really big impact on whatever sport you are in, much like Belinda Stronach is doing currently for horse racing.
Contacts and relationships will matter, and so will an in-depth knowledge of the entire sport. The word 'overseeing' will feature a lot when you read recruitment posts too.
Events And Project Manager
Each sporting team will typically have its own venue. The Events and Project Manager will plan activities and events based around the yearly calendar and work with the communications team to create a year worth shouting about.
You'll need to use the resources and budget available carefully. Team leading, hiring, balls, galas, staffing issues and volunteers will all need to be managed too.
Plenty of regular meetings will be happening between the planning and execution to make sure that everything goes smoothly. It is a varied role that involves excellent organizational skills and the ability to think on your feet too.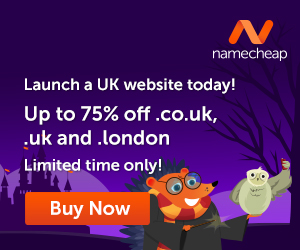 There is a lot more to sports than just playing for the team. The organization structure is much like a regular business, from needing accountants and lawyers to PR and marketing – it's all in play. So, careers is sport are also organized as a business too!
---
Images courtesy of Pixabay.
You can put your thoughts on paper but learning how to create your own blog is something different. If you have the right training it is not that difficult.
When you learn how to create your own blog you get to choose the things that you write about. You can also use the blog to make extra income. Here is where I learned how to create my own blog and connect with people who helped me along the way.
Get Your FREE Copy NOW!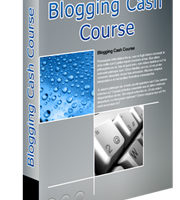 Name
Email
Email Marketing by TrafficWave.net