Check Your Online Presence – Is It There?[List]
Do you ever check your online presence as a business entity? Is it there? How does it look? Will others find you? As we've evolved as a society, we've started to become one with the technology around us. What started out as a new, fresh way of doing this has fast become something we almost always rely on.
Every single day, people are logged onto their computers or their smartphones for business reasons or for personal and recreational ones. It feels as though, sooner or later, our world will be exclusively made up of the stuff.
Every single day, people are logged onto their computers or their smartphones.
Due to the fact that everyone is connected to the internet now, pretty much all businesses are having to create an online persona to supplement their hard work in the real world. A lot of judgment and decisions are made after viewing things through a screen or monitor these days, so a business's presence on the internet must be stellar. It might not be 'make or break' for a company, but it can certainly be the difference between an average year and a prosperous one – it's that important.
How can a business perform well online and make sure that they have healthy longevity in this particular sector? Well, like everything, it takes quite a bit of work, and switching off is something that shouldn't happen. Specifically, though, here are some ways a smart online existence can be possible.
Consistent And Fresh Content
Whether it's social media, a website, or any other aspect of the digital world, you need to continually provide content if you're to stand a chance of success here. Imagine logging onto your computer, searching for a website, and seeing that it hasn't been updated in over a year.
If the owner of the site isn't going to put in any effort, then why should you, right? Constantly working on things not only shows intent, but it makes people more attracted and may keep them aboard.
Have Good Support
Whether it's planning how you're going to build on what you already have, dealing with cybersecurity, or working on any productive tasks, you'll want to make sure that everything is running smoothly. It can be pretty difficult if you're not quite in tune with all things IT.
That's where IT Support can come in. They can guide you through whatever you need in terms of management. They can also monitor everything you do remotely and stop any issues before they deal any damage.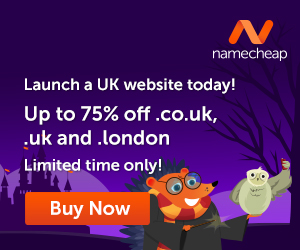 Work With A Digital Marketing Agency
Marketing agencies have been around for a long time now. If you don't really know what steps to take, or what angle to attack from, then experienced copywriters and creative marketers can make things a little easier for you.
Nowadays, though, it's all about digital marketing. You need to be able to attract people as they scroll through things online now, too. A digital marketing agency can help with things like social media work, influencer marketing, and driving traffic to your sites using helpful techniques.
Improve Your SEO
SEO, or search engine optimization, is simply the practice of improving a websites rank online. The idea is to get them higher up in terms of results when someone searches for a particular topic. If you're closer to the first page of a Google search, then you're going to have a larger overall presence. Link building, consistent content, and appropriate keywords all contribute to good SEO.
---
Featured Image courtesy of Pixabay.
When you learn how to create your own blog you get to choose the things that you write about. You can also use the blog to make extra income. Here is where I learned how to create my own blog and connect with people who helped me along the way.
Make Another Dream A Reality – Get Your FREE Hobby Makeover Guide TODAY – This is your motivation to make a new start in your life.